Prime Loops has teamed up with Crisis to release of the ONESOUL – Charity Sample Pack, a collection of over 230 chopped soul melodies played by session musicians.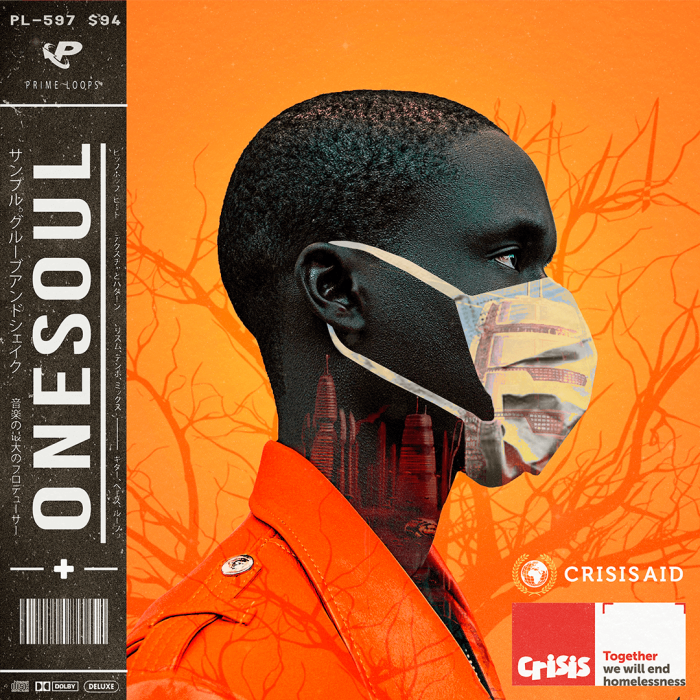 This premium sample pack is aimed to help those most in need during the Coronavirus, with 100% of proceeds going to charity.
We have chosen the Charity Crisis, because we have personally worked with them (both volunteering and via donations) for 3 years now, and have seen the amazing results they produce. They really are a fantastic organization helping 1000's of homeless people right now on the streets as you read this, globally.
The ONESOUL pack delivers 20 musical ensembles that will make you want to lay down some beats quick-time.
On top of that, you also have the added bonus of all the individual parts of the ensembles to work with, giving you the flexibility often missing from a good vinyl sample. This includes arps, bells, brass, cellos, choirs, guitars, harps, Rhodes and more. On top of all this, we've taken the full ensembles, flipped them, chopped them, and given you our own twist on what's possible with these loops!
Once this campaign is over, everyone who bought this pack will also receive a unique sample pack bundle worth over £100 GBP via email.
ONESOUL is on sale for £13.95 GBP (regular £19.95 GBP).
More information: Prime Loops