Pro Sound Effects has published an interview with Justin Hollis, a game sound designer at Hexany Audio.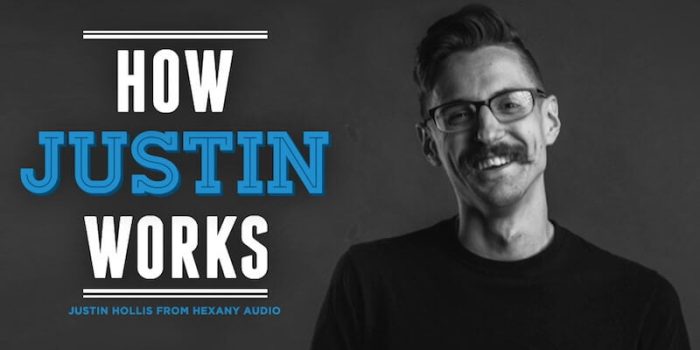 Sound Designer Justin Hollis always wanted to pursue game audio, though he has experience working in a variety of audio fields since 2010. His passion and versatility made Hollis a perfect fit for Hexany Audio, a Los Angeles-based audio team specializing in original music and sound for games, VR and interactive media.

Recently hiring Hollis as "master sound designer, Pro Tools ninja, and go-to nerd for all things sound," Hexany's credits boast a variety of games from AAA to indie (Family Guy™: Back to the Multiverse, Disney Infinity, Meridian: Squad 22) as well as trailers, ads, and corporate branding for huge companies (Coca-Cola, AMC Theatres, Ford).

Hollis discusses his experience sound designing the reboot of the classic King's Quest game series as well as his studio setup, advice for game audio freelancers, and how the Pro Sound Effects Hybrid Library is integral to his workflow in the eighth installment of Pro Sound Effects' "How I Work" interview series.

"We get such a wide array of types of projects here, so it's great to have the Hybrid Library at our fingertips to cover our every need for different types of sound effects," says Hollis. "Whether it's sci-fi, fantasy, action-adventure, first-person shooters, casual puzzles, you name it. I'd actually be shocked if any sound asset I've made since being here at Hexany didn't include something from the Hybrid Library."
For more about How Justin Hollis Works, including his favorite time-saving tips and go-to learning resources, read the full interview.
The Hybrid Library 2017 – the new edition of PSE's #1 reviewed general sound effects library – is available now to freelancers for over 60% off until December 31. Fewer than 60 licenses remain available for $1,495 USD (reg. $3,995 USD), and the application for Freelancer Pricing application is free with no purchase commitment.
More information: Pro Sound Effects / Hybrid Library