Pro Sound Effects has announced the release of the fourth exclusive library from their partnership with renowned recordist and film sound pioneer, Ann Kroeber.
Beautiful Bugs features an expressive collection of natural and designed insect sound effects including rhythmic cicada swells, dense locust drones, mosquito cries, isolated fly buzzes and more.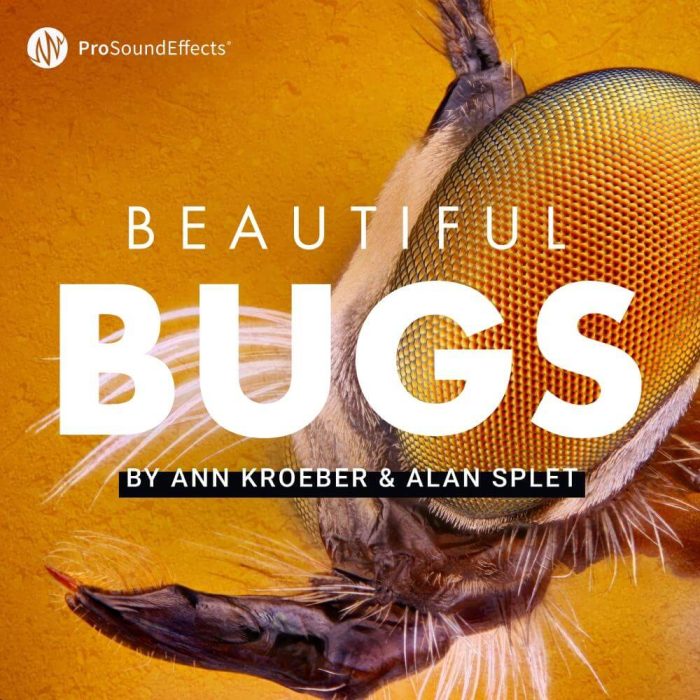 Kroeber, along with her late partner Alan Splet, are celebrated for innovating the evocative use of sound effects in film. With decades of experience and material from countless projects as a recordist, sound designer, and effects editor, Kroeber created Sound Mountain – an acclaimed, extensive recording collection providing sound for many award-winning films and games.
The Beautiful Bugs library features artful insect sound effects that were recorded and designed by Kroeber and Splet while working on major feature films including David Lynch's Blue Velvetand Peter Weir's The Mosquito Coast. These masterful recordings were captured on excursions in the jungle of Belize, Alaskan wilderness, muggy summertime North Carolina, and an insect lab in Berkeley, California.
"These insect sounds are very special to me. They can really give mystery and depth to a scene," says Ann Kroeber. "This is the first time I've made them widely available, and I'm excited to finally share them with the next generation of sound artists to use in their own projects."
Beautiful Bugs features
88 sound effects (2.55GB).
24-bit/48kHz broadcast .wav files.
Descriptive embedded metadata.
100% Royalty-Free.
Download or flash drive delivery (+$40).
The Beautiful Bugs sound effects library is available now at $129 USD for a one-user lifetime license. Until August 7th you can save $50 USD off a purchase.
A free sampler including two WAV files selected from the library is available for immediate download.
More information: Pro Sound Effects