Pro Sound Effects has announced the release of its newest library, Tokyo Ambisonics.
Featuring 3.5+ hours (22GB) of pristine city ambiences, Tokyo Ambisonics includes software that allows sound editors and mixers to position "virtual microphones" in any direction with various polar patterns for greater flexibility, realism, and creativity. This is the third Ambisonics library released by PSE.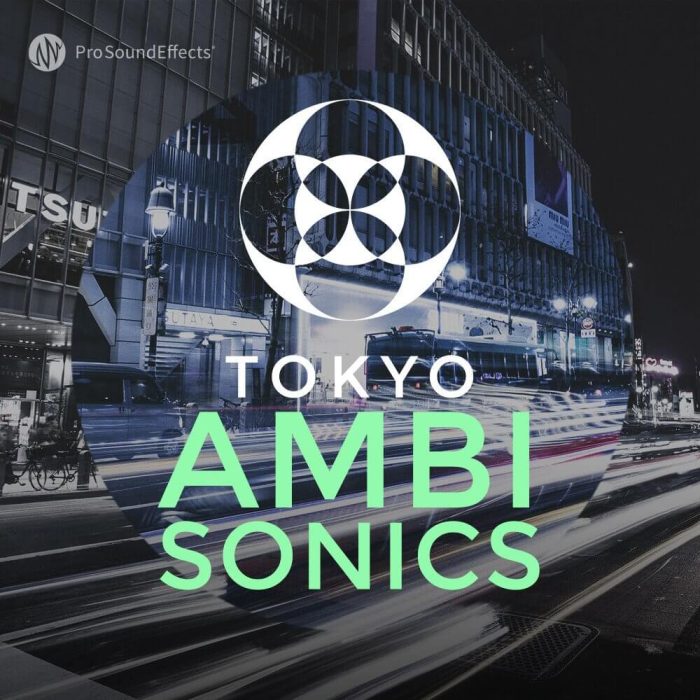 The software-controllable Tokyo Ambisonics sound effects library offers unmatched versatility in post production, as editors can tweak perspective of the urban atmospheres in real-time to specifically match the setting of a scene. The B-format files can also be decoded to mono, stereo, 5.1, 7.1 and beyond. And with leading technology companies selecting Ambisonics as the standard spatial audio format for new immersive media platforms, Tokyo Ambisonics is also ideal for use in VR audio and 360 video projects.

"Ambisonics is the only choice when mixing for 360 video," says Masato Ushijima, recordist of Tokyo Ambisonics. "It's almost impossible to create 3D soundscapes that are both convincing and CPU-efficient with traditional DAW use. Whether you're working on a video or VR game, Ambisonic ambiences are going to be the foundation."

Captured at diverse locations throughout the city, Tokyo Ambisonics was recorded in 24-bit/96kHz high-resolution using a SoundField SPS200 microphone. The library offers sounds unique to Tokyo, such as the Yamanote Line railway, as well as more general-purpose urban ambience recordings from the Shuto Expressway and Keihin Industrial Region.
Tokyo Ambisonics features
46 high-quality Ambisonic recordings with average recording length of 5 minutes (22GB): 24-bit/96kHz Broadcast Wave Files. Choose between download or flash drive delivery.
SurroundZone2 software by TSL Products: Gives editor full control over "virtual microphone" position and polar patterns. Available in 32-bit and 64-bit AAX, VST, and AU.
Wide range of Tokyo ambiences: Including traffic, trains, parks & more.
100% royalty-free license with 1-user and multi-user options.
Free sampler available for download: 2 full ambiences + software (1.5GB).
Tokyo Ambisonics is available for the introductory price of $69 USD through November 30th, 2016 (lifetime license, regular $99 USD).
More information: Pro Sound Effects / Tokyo Ambisonics