Splice Sounds has launched Boi-1da Soundkit: Bare Sounds for Your Headtop, a collection of 216 one shots and loops by Matthew Jehu Samuels aka Boi-1da.
Boi-1da was 15 when he bought FL Studio – a decade later, he's racking up Billboard hits and Grammy nominations.
The forward-thinking, sonically adventurous legend of music production – be it crafting beats for the likes of Rihanna and Kendrick or exec producing albums for Drake, now gathers his 24 karat collection of hip hop gold into a new sample pack. It's the best you ever had.
Other new packs available feature sounds from Igloohost, Thelonious Martin, Jacqueline Constance and autumn keys.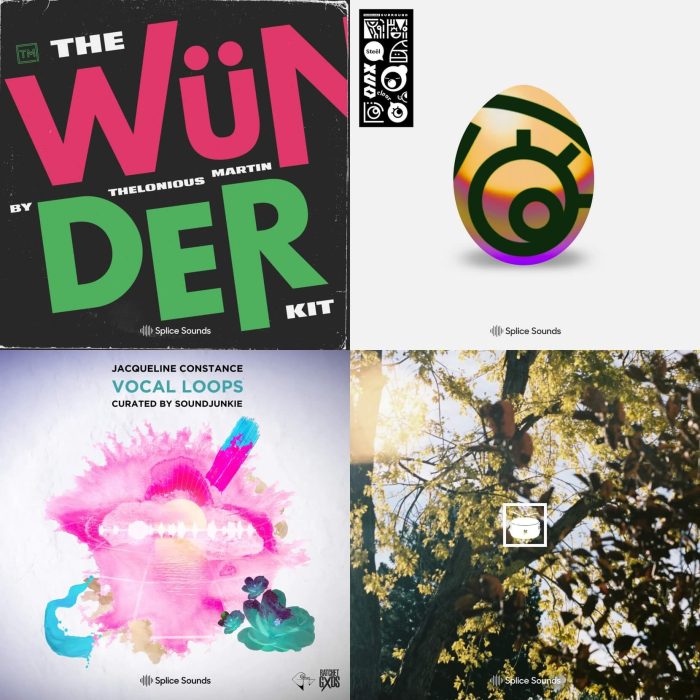 Iglooghost is a producer from the UK, currently signed to Brainfeeder and known for his eclectic and daring sound design, compositions and more. They all come together in a grab bag of glitchy and energetic goodies – dive in.
Effortlessly combining soul and modern hip hop influences, Thelonious Martin has produced for the likes of A$AP Rocky and Mac Miller. He recently created a stellar companion pack out of "The Fantastic Sounds of Jay Dee AKA J Dilla," and now he returns with a collection of entirely original samples – experience Thelonious Martin's distinctive grooves.
Jacqueline Constance is a Philly-based vocalist and songwriter who blends R&B and hip hop influences into a warm sound that's distinctly her own. Her sample pack brings unique vocal stylings including adlibs, textures, beatboxing, and more.
Colorado-based producer autumn keys is known for his introspective beats, unique synth work, and immersive atmospheres. His sample pack brings a moody collection of downtempo drums, tonal loops, and more that reflect his signature sound.
The sample packs are now available to Splice Sounds subscribers. New users can get 1 month free access to Splice by using promo code YT2021 when signing up for a plan.
More information: Splice Sounds