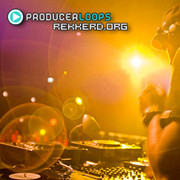 The drum and bass contest is over and looking at the entries I am well pleased with the results. We've not only got some massive d&b tunes, quite a few of you took this drum and bass theme into a whole new direction.
You've all done a great job and I thank you for participating. Without you guys there is no contest.
Alright, so on to the official results, which I've been holding from you for too long — my apologies!
I had the completely impossible task of picking the #1 winner who will receive full copies of all four Producer Loops drum & bass sample libraries that were used to create the contest sample pack: Drum & Bass Tip Trixxx Vol 1 & 2, and Liquid Drum & Bass Vol 1 & 2.
After much consideration I chose: David F (aka Totolitoto)
Congrats to David, well done! It was a close fight between David's track "The worst that could have been" and the entries by Vly, 3ee, and MaD_ManX.
Luckily I don't have to pick all the winners. Votes made up the second and third place.
Vly confidently takes second place (actually with the highest total score overall) with his track "Take You".
Third place is shared between two entries which both ended up with an equal score, "Wreckage" by Narfy…
… and "Another Time, Another Place" by NO ID
Congrats! You each win a sample library of your choice from one of the titles mentioned earlier.
Leaves me to thank you all once again for being part of the contest, I hope you had a good time and I'm looking forward to seeing you again at the next contest. Make sure to sign up for the newsletter to stay informed.
Also, big thumbs up for Jan and Paul at Producer Loops, who have generously provided the sample pack and prizes for this contest.