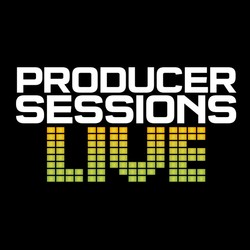 Future Publishing Limited has announced the Producer Sessions Live 2013, the UK's premier event for hi-tech music, bringing together intimate tutorial sessions from the biggest names in music production alongside the chance to get hands-on with the latest hi-tech recording gear within a studio environment.
Producer Sessions Live 2013 debuts in Manchester at the School of Sound Recording (SSR), and for the third time returns to SAE London in the heart of the City's creative hub, Shoreditch.

Hosted by Future Music and Computer Music – the leading technique, technology and software brands for the electronic music industry, 24 sessions will take place featuring world renowned pro producers showcasing how they create their hits, with attendees receiving exclusive access and essential advice.

In London the entire SAE building will be taken over to present five floors and twenty demo rooms filled with tutorials and the latest gear to try from monitors, microphones and MIDI controllers to synths, sequencers and software. Plus, experts from the top manufacturers will be on hand to answer any questions.

Confirmed for sessions so far: Bot, Gary Bromham, Luke Solomon & Shadow Child, Kirk Degiorgo, James Hockley, Mark JB, Dom Kane, Jagz Kooner, Steve Mac, Rob Papen, Nu:Tone, Stefano Ritteri, Sharooz and StoneBridge.

Rob Last, Publisher says "These events deliver unrivalled insight into how professional music producers create their hits, that's why we attract people with real passion for making music. Add in the fact the music industry comes together to showcase their products and you a have fantastic event for music producers. We are also pleased to be back this year with events in both the North and South, and look forward to networking with aspiring talent."
The Producer Sessions Live 2013 will take place on:
7 & 8 September 2013, London
28 September 2013, Manchester
Tickets are on sale now, priced at £69 GBP for 2 days (all access) / £39 GBP for 1 day (all access), or £15 GBP for 1 day entry only + individual session at £7.50 GBP each.
More information: Producer Sessions Live 2013