Producers Choice has launched its Halloween Sale, offering a 47% discount on all its sample packs and bundles for a limited time.
Producers Choice offers packs for Hip Hop, Trap, OVO, and more by producers like Turkman Souljah, LGND, Julez Jadon & Serverin Beats, and Sentury Status.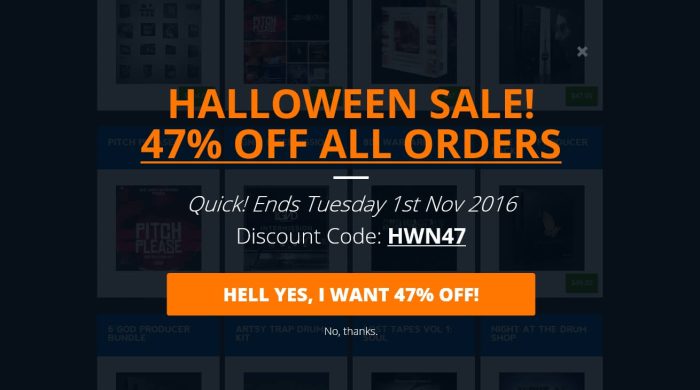 Heads Up!

Our HALLOWEEN sale goes live today. You get 47% OFF any and all orders.
Use this discount code during checkout: HWN47 (This is one of our BIGGEST EVER discounts!)
To take advantage of this offer, add the products you want to your cart, click checkout (not the PayPal button) and then enter coupon code HWN47.
Your order price will be reduced by 47% and then you can check out via credit card or PayPal.
This sale ends on November 1st, 2016.
More information: Producers Choice