Producertech has launched the Advanced Guide to Music Theory for Producers, featuring two and a half hours of streamed tutorials by Rob Jones.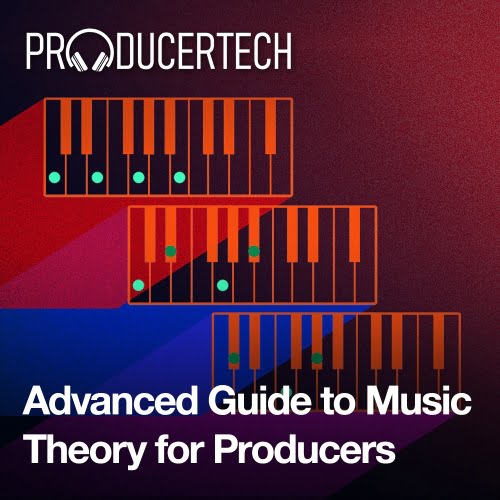 In this course, you will learn how to analyze melodic content, how to build simple and complex chords in the major and minor key and how to modulate between keys using the cycle of fifths.
Following on from the success of the Beginner's Guide to Music Theory for Producers, this Advanced Guide promises to expand your knowledge of music theory to greatly assist in the creation of more musical tracks.

Whatever your level of music theory, there are tonnes of useful techniques and workflows for working both with a keyboard and purely in the DAW, all demonstrated in the production of various popular genres like Hip Hop, House, DnB and Trap.
The course costs £19.95 GBP. It is also included in the Scaler+ Advanced Bundle alongside the Scaler creative chord composer plugin and the Producer's Guide to Scaler course.
More information: Producertech