Producertech has released its latest tutorial course Beginner's Guide to Music Theory for Producers, in which Rob Jones helps music makers learn the main principles of the theoretical side of music and how to use them to create melodic parts in a track.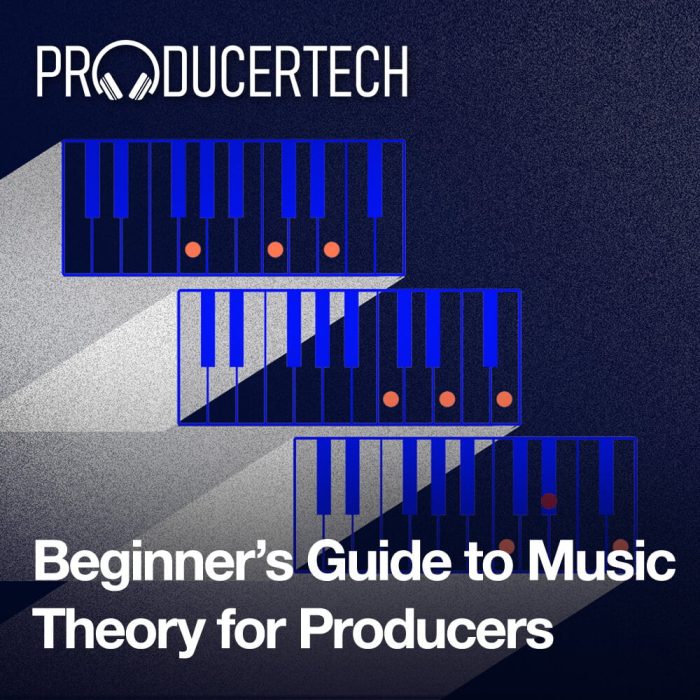 With so many producers today approaching the art without any classical training in music, composing tracks with more melodic elements can be a challenging task. This course is designed to help students with little to no knowledge of music theory get a solid grasp on the basics, to help with creating quality basslines, leadlines, hooks and riffs in their music.

Going right from the very start, with a guide to the different musical notes, Rob then progresses onto the most popular scales, showing how they can be figured out and played in various ways, depending on your preferred workflow. These skills are then applied into some lengthier lessons that provide basic guidelines for making basslines and melodies.

Subsequent lessons then introduce students to polyphonic accompaniment, with simple intervals and chords, including the major and minor triads in their regular, transposed and inverted forms. All techniques are shown in practice along the way, through the construction of various phrases inside projects, including a guide to building your own chord progression. There's also a lesson dedicated to arpeggios, showing what they are and how different MIDI tools can be utilised to create engaging rhythmic sequences.
The course is available from Loopmasters for £19.95 GBP.
More information: Producertech