Producertech has launched the Complete Guide to Maschine MK3, a video course featuring over 4 hours of tutorials, written notes, Maschine projects and 250MB of bonus samples.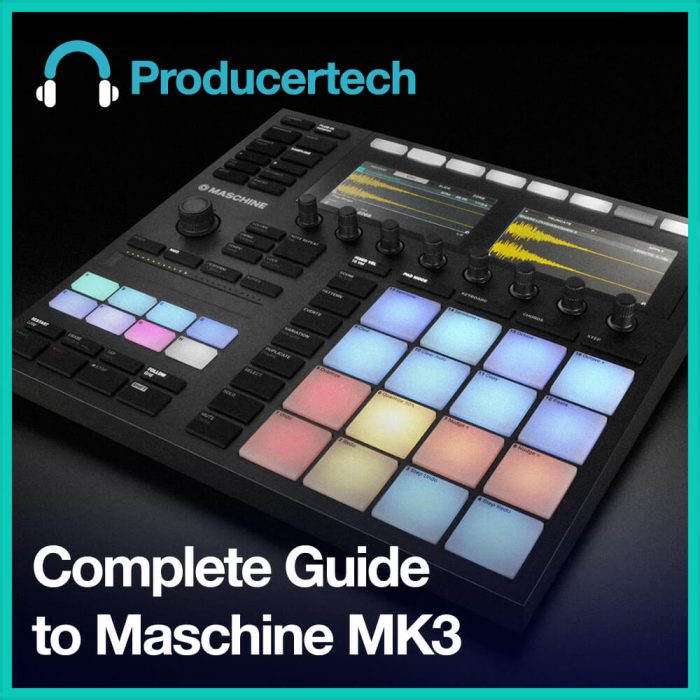 NI's latest Maschine controller has elevated the device to whole new levels, transforming it into one of the most incredible platforms for making music. Whether producing or performing, the powerful hardware/software combo provides all the tools you need to create original beats or complete arrangements with ease. On this comprehensive course by certified trainer Rob Jones, you'll learn every aspect of both the MK3 controller and Maschine software, as well as learn a multitude of techniques for creating many different styles of music with them.

The tutorials begin with a detailed look at how to make patterns with the pads, working in the default pad mode as well as keyboard, chord and 16-velocity modes, explaining the various benefits of each one. Rob then teaches the ins and outs of soundslots in Maschine, by building a kit from scratch, before getting more advanced with Maschine's Sampler, showing how to record and edit your own samples, slice up loops and lots more.

There is also a thorough exploration of Maschine's instruments and effects, with lessons on both Drum and Bass Synths, as well as the entire range of built-in effects. Additionally, the course includes tutorials covering more advanced signal routing and effects usage, teaching how to modulate parameters and set up send effects, and also how to use Maschine within DAWs like Ableton Live and Logic Pro.
Complete Guide to Maschine MK3 is available for £39.95 GBP.
Also available is the Producer's Guide to Ozone 8, a course on iZotope's comprehensive software mastering suite which has quickly become an essential plugin for producers.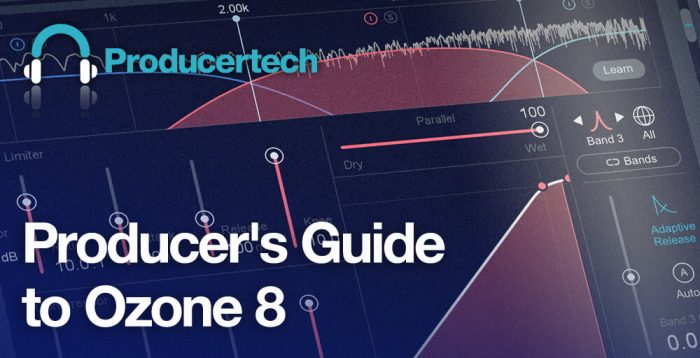 In this course by Joshua Casper, you'll acquire all the knowledge you need to be able create your own professional-sounding masters with Ozone.
After introducing the basics and the mastering assistant, which uses machine learning to automatically create custom presets specifically tailored to your track, Joshua moves onto the learn features, EQ matching and using the references panel, so you'll quickly get up to speed with the main operational features and already be able to start mastering your own material to a reasonable level. However, the tutorials then progress into a detailed exploration of each of Ozone 8's modules, covering both modern and vintage types and providing more than a few demonstrations along the way.

In addition to working with Tonal Balance Control, iZotope's included software for assisted track equalisation, Joshua discusses general and global parameters, dithering, codec previews, and even how to export your track. The course then concludes with a realtime track mastering session, showing 2 different examples of mastering, one with modern and one with vintage modules, to compare the techniques used on each process and resulting mastered sound.
Users of the Neutron 2 mixing suite can check out the Producer's Guide to Neutron 2, another course in which Joshua Casper helps you discover the many ways to use Neutron to achieve mixing perfection.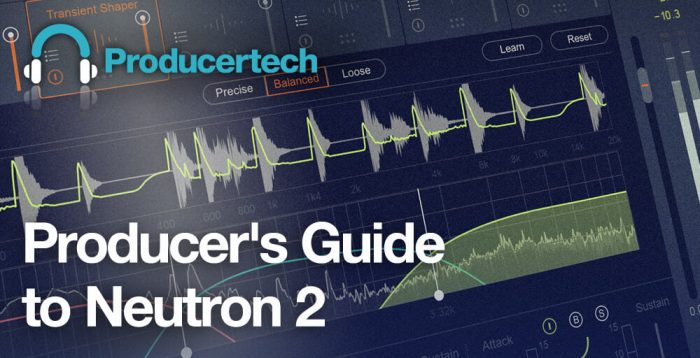 Focussing on the Visual Mixer initially, Joshua shows how it can be used to mix all the individual channels in a project from one UI window, with quick and easy access to panning, levels and even stereo width for each. He also gives a detailed explanation of Tonal Balance Control, showing how to use target EQ curves from reference tracks to get exactly the mix you're after.

In addition to tutorials that go through each part of the software, there is also a large segment of the course dedicated to using Neutron 2 to mix a track from start to finish, so every student can learn precisely how to put knowledge into practice in a real life mixing example. Each enrolled student has access to the multi-tracked stems of the track mixed in the course, as well as 10 bonus presets for Neutron 2, supplying not only the necessary knowledge but also extra materials to ensure the course delivers everything needed to produce an outstanding mix.
The Ozone 8 and Neutron 2 courses are available for £19.95 GBP each.
More information: Producertech