Producertech has released its new video tutorial course Mainroom Future House Production, a music production course that shows you the steps of creating a Future House track.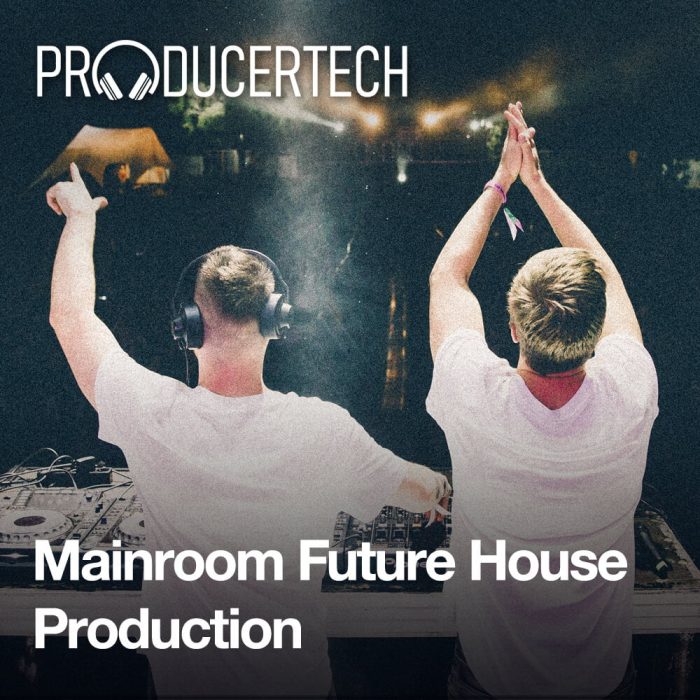 The track is made in FL Studio and uses an assortment of 3rd party plugins, including Serum and Avenger soft synths, but all techniques can be easily transferred over to whatever DAW you use.
Combining rolling basslines and heavy beats with vibrant melodies and pounding chords, Future House has become one of the most prominent styles in modern Electronic Dance Music, and the contrasts with light and dark are no better represented than with Ukrainian duo Cyborgs. On this course, they show how samples from their recent Loopmasters pack, along with a smattering of sound design, can be artfully combined into a winning arrangement, with all the necessary components to deliver an engaging breakdown and satisfying drop.

Going right from the very beginning, the initial tutorials show how all of the main elements are constructed, including a slamming drum groove, dynamic bassline and catchy chord progression. These parts are woven together into a main drop section, then embellished with additional melodic lines, brass, vocals and FX. Parts are made in a variety of ways, such as sample manipulation and editing, as well as designing from the ground up with synths.

The second half of the course moves on to the breakdown, which introduces the harmony from the drop, whilst building tension and energy, with supporting rhythms and FX. Melodic parts are again created from scratch, or taken from the drop section and edited to help unify the arrangement and smooth transitions as the song develops. After some final tweaks, the mix and arrangement are completed and some mastering is carried out, largely with Ozone 8.
Mainroom Future House Production is available from Loopmasters for £29.95 GBP.
More information: Producertech