Producertech has announced the launch of its all-new Live Courses site, originally released back in 2009.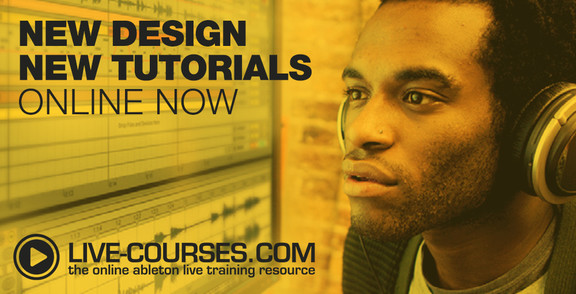 With core courses created by certified Ableton Live trainer Rob Jones, this site has become widely known as one of the best platforms for learning about the software and music production, at an affordable rate and during times that suit you best, all from the comfort of your own home.

With brand new tutorials made with Live 9, a vastly improved look and functionality, as well as updated technology that features optimum compatibility with all computers, tablets and phones, the new Live Courses is set to define new standards in online learning once again.

Accompanying the core courses on the site, for beginner-intermediate and advanced Live users, are a whole host of additional courses on certain styles of music or aspects of production, created by Producertech tutors Paul Maddox, DJ Fracture and Nicholas D'Ombrain, covering techno, tech house and drum and bass production, and also how to master professionally with Live's built-in devices.
Live Courses is offering an introductory discount of 30% off all courses in March using the coupon code LCLCH30. Click on C on the Courses page to apply the discount.
More information: Live Courses