Producertech has launched a new tutorial course in the drum and bass masterclass series by Reso: DnB Melodies & FX Masterclass.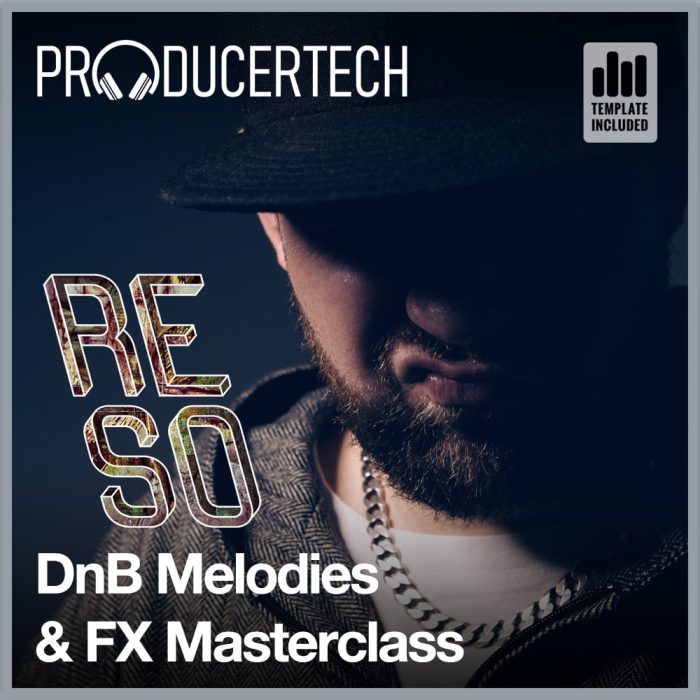 In the third part of the series, Alex Melia aka Reso gives a masterclass on arranging, with a focus on melodic elements and FX.
blockquote>The course begins with a wealth of tips for how to build the foundations of an intro and breakdown, using mostly existing drums and bass elements from the drop, edited and processed in various ways.
Reso then provides a detailed guide to creating, sequencing and processing different melodic phrases and FX, in order to produce a harmonious progression that develops musical themes whilst adding the necessary suspense and growing tension.
As well as learning an abundance of sound design, mixing and arranging techniques, entirely with Logic's instruments and effects, Reso even imparts his process for setting up the master bus, to create a mix-ready track for playing out.
The 90 mins of streamed tutorials come complete with the Logic project from the course and a bonus 100MB pack of DnB samples from Loopmasters.
The course is on sale for the intro price of £15.96 GBP until June 20th, 2019 (regular £19.95 GBP).
DnB Melodies & FX Masterclass is also available as part of the Reso DnB Masterclass Series Bundle alongside the Beats and Bass Masterclass courses.
More information: Producertech