Producertech has launched Drum & Bass Production and Sound Design, a video tutorial by drum and bass producer Icicle.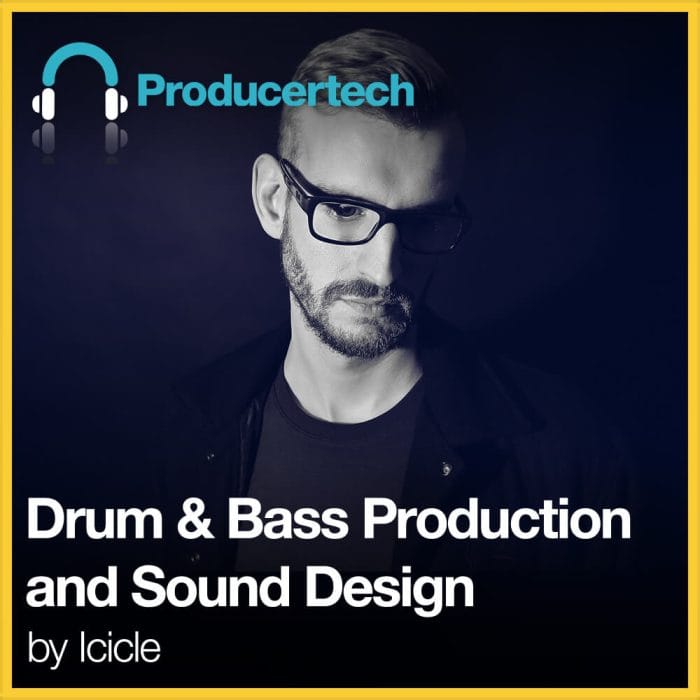 During the 3 hours of in-depth tutorials, he shares his sought after production techniques, covering synthesis, mixing and arranging. The course will provide you will all the expertise you need to create modern, dancefloor destroying Drum and Bass anthems.

Jeroen Snik aka Icicle is a household name in the electronic music scene, having released on some of drum and bass's most renowned labels, including Hospital Records, Critical Music, and Shogun Audio. His 2011 debut album 'Under the Ice' received widespread critical acclaim, and this was followed up in 2015 by 'Entropy', topping DnB charts worldwide and spawning the Entropy Live tour, an audio-visual experience like no other. Icicle has always been hugely respected for his intricate sound design and meticulous productions, which have won him plaudits across the globe and cemented his place as one of DnB's biggest names.

In this course, Icicle provides a real insight into his detailed production methods, sharing with you a variety of useful tips and tricks. He shows you how to create all the elements of a heavy DnB track, kicking off with some FM synthesised drums. After these are processed with FabFilter plugins, Icicle proceeds to create a warping resampled bassline in FM8 and some FX risers with Massive. The course concludes with a guide to mixing and arrangement, providing you with the knowledge needed to create tense builds and earth-shattering drops.
More information: Producertech / Drum & Bass Production and Sound Design