Project Fracture has announced availability of the beta 2.0.1 of Fracture Space, a 3D software instrument designed for composers, artists, and sound designers who are looking for new and experimental production methods.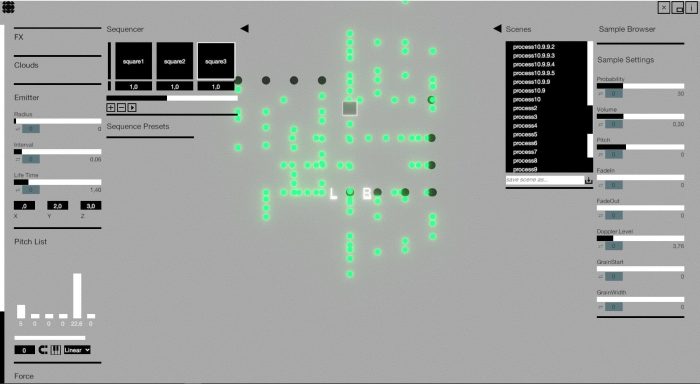 The Fracture Space synthesis engine is based on systems of 3D sound objects that can be parameterized and stochastically distributed in a virtual acoustic environment. A very short fragment of an audio sample gets assigned to each of these objects. These signals are then recorded by virtual microphones and decoded for various speaker systems. The manipulation and control over the sound source properties are carried out via physically-inspired parameters in real-time.
Extended by 3D effects, a sequencer, and a free presets section, which includes more than 100 factory samples, scenes, and sequencer preset, Fracture Space makes an innovative and versatile instrument for immersive sound production and live performance.
Fracture Space 2.0.1 beta for macOS and Windows is available for purchase at a launch price of 18 EUR.
More information: Project Fracture