Propellerhead Software has announced the Layers Wave Edition, offering the sound of the mighty Waldorf Wave synthesizer in a modern, easy to use sample Reason Rack Extension instrument.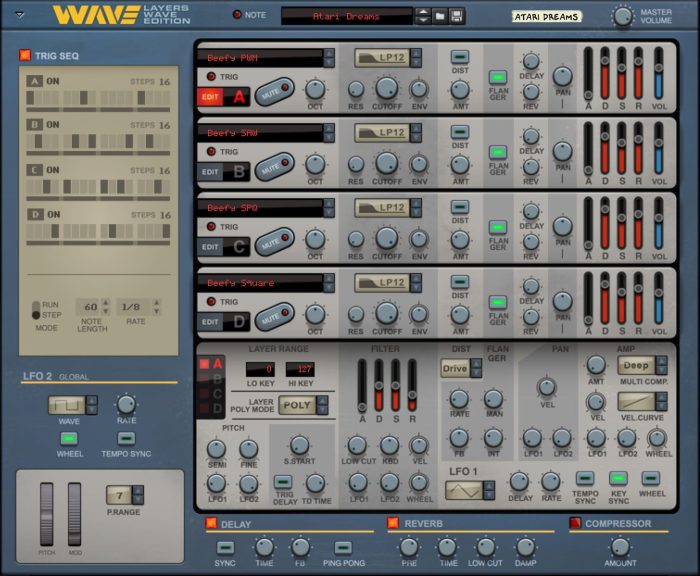 Four layers of unique samples from the Waldorf Wave, combined with effects, unique sequencing capabilities and comprehensive modulation, adds up to a powerful performance instrument, ready to evoke the futuristic sounds of a bygone era.
"With four separate layers of pristine audio samples featuring the sounds of the legendary Waldorf Wave synthesizer, Layers Wave Edition is designed to inspire musicians," stated Lukas Lyrestam, Propellerhead Product Manager.

"Layers Wave Edition offers the flexibility to sculpt your own sound or instantly access hundreds of patches that were designed by expert sound designers."
Layers Wave Edition's straightforward user interface and top-notch sample-set also invites you to experiment on your own and create presets from scratch that sound just the way you want them to. Synthetic, evolving, dreamy, soft or rock hard – Layers Wave Edition has you covered.
Layers Wave Edition is available for immediate download via the Propellerhead store, priced at 99 USD/99 EUR.
More information: Propellerhead Software