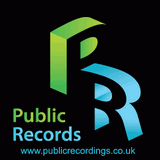 Public Records has launched its website, providing talented and undiscovered artists with an effective platform to launch their careers.
Frustrated that you can't get your music heard? Fed up with the archaic structure of the record industry? Fear not! New label Public Records puts the creative choice back where it should belong, into the hands of you, the public!

Artists can upload tracks to the label's drop-box on the website. The label will shortlist the submissions, posting a key selection of received tracks onto the Public Records site where listeners can give their thoughts and vote for their favourite tunes. Public vote winners are then offered the option to release with Public Records through a simple and easy to understand agreement. Artists commit only on a track-by-track basis, giving the artist and the public complete control.

Our site makes use of social media tools so that user votes and feedback are easily and seamlessly spread across the web, promoting your music to an untapped audience during the voting stage. Even if your submitted tracks aren't ultimately signed, we will help spread your music across social networks and draw new attention to your music, increasing your profile.

If you are signed with us, we will promote your music and make use of our key partnerships to get your music out there. We are here to act as a launch pad to move on to other labels if you choose – think of Public Records as a starting point for the rest of your future!
Public Records is accepting a first round of submissions until July 4th 2010, after which there will be a three week period of public voting.
The first release from Public Records will be in September 2010, and a second round of submissions will start in Autumn 2010.
More information: Public Records