Pulsar Audio has announced the launch of a Christmas Sale, offering discounts of up to 60% off on its audio effect plugins for a limited time.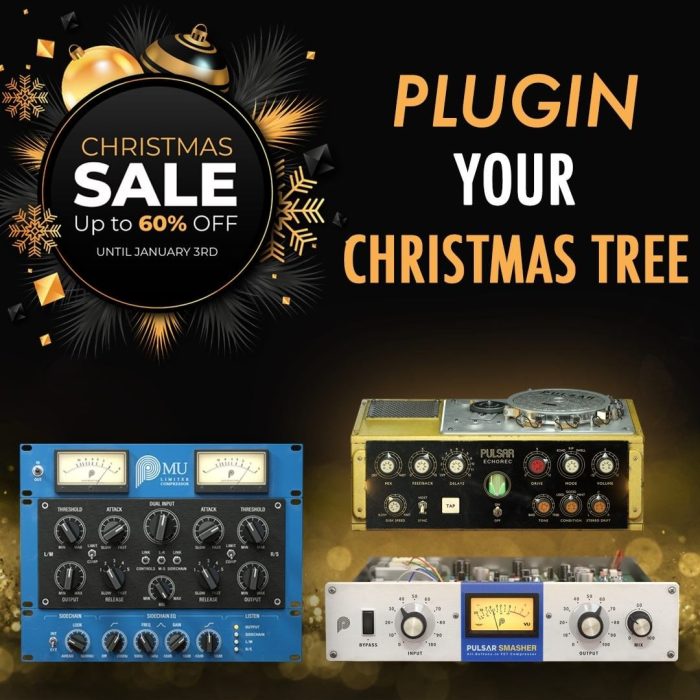 The sale includes:
Echorec 50% off: The Pulsar Echorec is a software emulation of the iconic echo/delay unit of the same name produced by the Italian brand Binson in the 60s.
Mu 60% off: Glue your mixes like never before with the best variable-bias compressor plugin! The sound of Pulsar Mu is impressively transparent with a touch of warmth. It manages transients in a soft and musical way, even with extreme settings.
Smasher 40% off: Smasher excels at raw and gritty sounds, calling to mind bands like Vulfpeck, The Whitefield Brothers and The Black Keys.
The promotion ends January 3rd, 2021.
More information: Pulsar Audio