Puremagnetik has released its latest audio effect Innervelt, a free plugin to complement the album Noontide by Micah Frank, out now on Puremagnetik Tapes.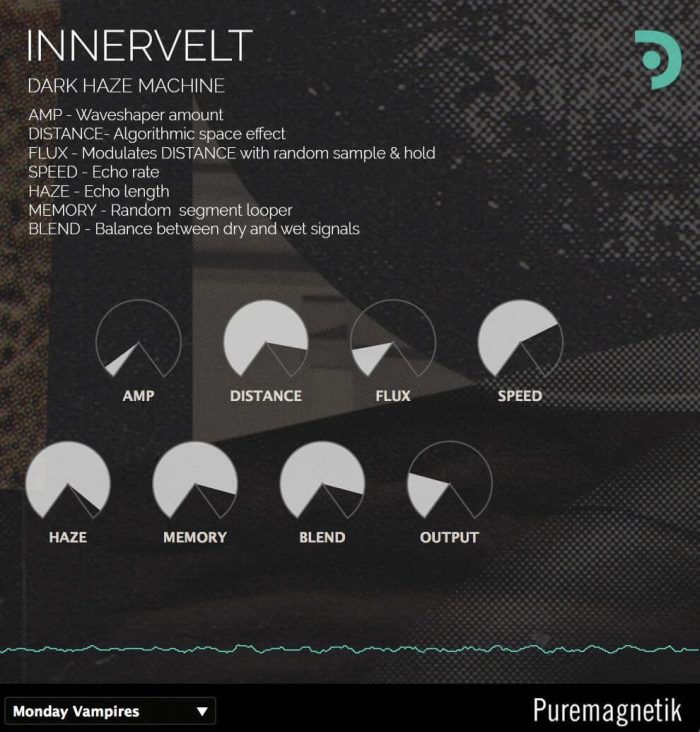 Innervelt is a "Dark Haze Machine" that captures incoming audio and processes it through an unconventional order of effects.

A Chebyshev waveshaper distorts the signal as it passes through an algorithmic space. The space effect itself is modulated by a variable sample and hold circuit, causing subtle to dramatic swells and pulses in the dry to wet ratio. The entire chain is then sampled by a short looper that can be truncated and blended with the original signal, on-the-fly.

With the MEMORY control you can easily create variations, stutter effects and new phrases of ambient washes.
Innervelt is free and comes with Micah Frank's Noontide, which is also free (name your price) on Bandcamp until October 15th, 2020.
More information: Puremagnetik