Puremagnetik has announced the release of a new synthesizer inspired by film soundtracks such as Tron, Blade Runner and Escape from New York.
Nighthawk is capable of generating complex, evolving sounds similar to those of the Yamaha CS-80 and Oberheim Xpander.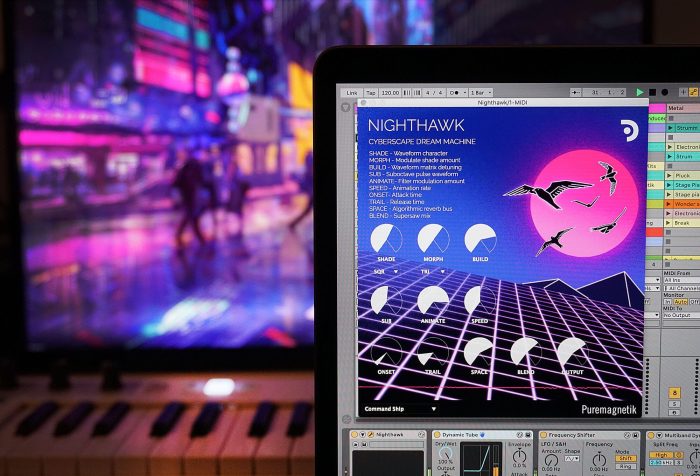 Each Nighthawk voice is fed through a supersaw matrix of 7 oscillators that can be detuned and phase shifted against each other.

The resulting synthesized sonic wall of lasers can be pulse-width morphed and modulated into fantastic tapestries of dystopian 1980s cinema.
Nighthawk is currently offered as part of Puremagnetik's Spark subscription for $9 USD per month. After one month it will become back-cataloged for a la carte purchase at $20 USD.
The plugin runs in VST and AU compatible hosts on Windows and Mac.
More information: Puremagnetik