Puremagnetik has announced its latest plugin Pastfabric, a micro-splicing machine that operates in real time with whatever you put into its buffer.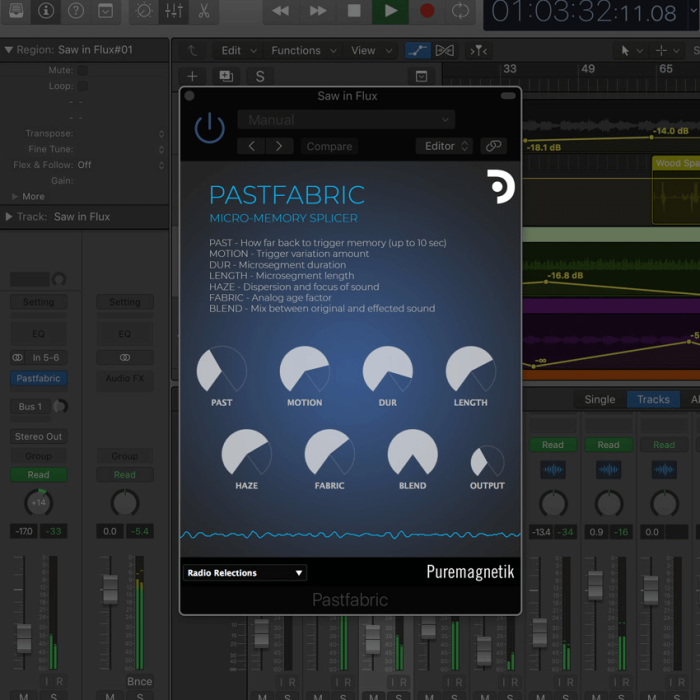 Pastfabric can turn a very simple sound input into complex repeating patterns, modulating, beautiful ambiences and much more.
It was inspired by granular microsound (such as Curtis Roads's work), and experimental tape splicing practices. Pastfabric takes cues from both the analog and digital realms to imbue your audio with everything from nostalgic glitch to shimmering ambiences.
The plugin records the incoming audio to a 10 second buffer and pulls out splices that can undergo time compression/expansion, chopping, glitching or sustaining into blurred ambience. Splices can be routed through space diffusion and analog aging effects, making them wow and flutter, click, pop, and saturate.
Pastfabric features
Microsound inspired time splicing.
Granular control of splicing effects.
Diffusion and analog deterioration effect.
Integrates into any VST / Audio Units compatible host.
Includes a collection of factory presets.
Pastfabric is currently offered as part of Puremagnetik's Spark subscription for $8 USD per month. After one month it will become back-cataloged for a la carte purchase at $20 USD.
More information: Puremagnetik