pureMix has launched a limited time sale on the Advanced Vocal Mixing Bundle, comprising 6 of its best vocal mixing tutorials.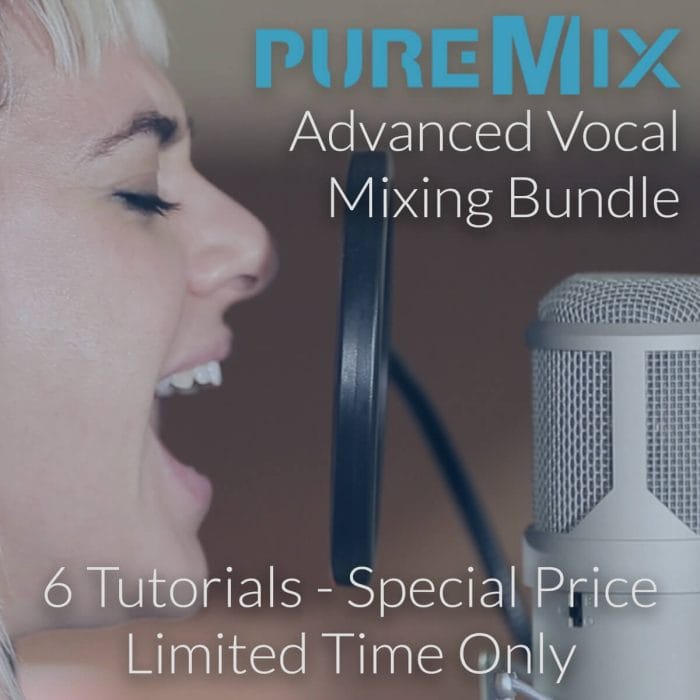 Get the perfect lesson bundle for you advanced users on how to add the finishing touches to your vocal mixes! 6 tutorials covering compression, reverb, delays, background vocals and special effects, for only $60.. until Jan 31st!
Advanced Vocal Mixing Bundle
Advanced Vocal Compression — Compression is probably the most used tool ever. Go further in the learning process of using it on vocals for a more controlled sound.
Background Vocals Mixing Tricks — Find out why background vocals are among the hardest things to "get right" on par with a professional production.
Preparing Background Vocals for Mixing — Learn how to prepare your background vocal tracks for mixing with a solid method and structure that can help you achieve the sound you are looking for.
Special Effects for Vocals — Learn about the special effects and techniques professionals have been using for decades to achieve that top-notch sound of your favorite record.
Using Delays on Vocals — Delays are an important part of a well-produced vocal track. Learn how to use them.
Using Reverb on Vocals — In this video, Fab explains how to tailor a reverb tail on a vocal track to enhance the sound of the singer.
The sale ends January 31st, 2016.
More information: pureMix / Advanced Vocal Mixing Bundle