Push Button Bang has launched Robostep V2, a collection of over 350 sound fx samples for cinematic styles, dark dubstep, twisted drum n bass, tech breaks, game audio and media post production.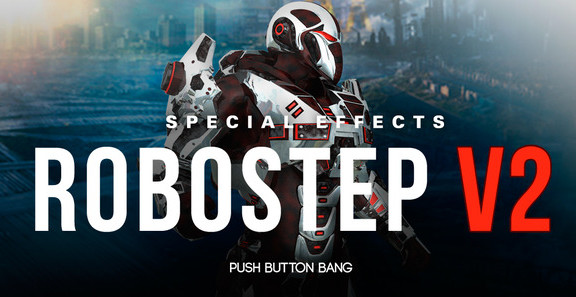 Push Button Bang went into the lab, soldered a Ouija board together with electrical circuits, plugged it into the desk and summoned up the soundtrack of a Dystopian robotic future: a cinematic, sci-fi sonic palette from a world now owned by the Decepticons! (although most likely still in partnership with Google and Amazon).

Robostep 2 continues the style of dark and deformed robot-style movements, drops and breakdowns: this time focussing on impacts, weaponry, evil mechanics and monster machines as well as cinematic moments and complex transformation sequences.

Power up your DAW with a supercharged selection of the Darkest AI audio: imagine the sound of Kurzweil's singularity giving birth to a possessed army of demonic robots and you have some idea of the intensity of this collection!
The pack is available for purchase for £19.95 GBP.
More information: Push Button Bang / Robostep V2