Pyramind has announced Mixing in Logic Pro X with Kriss Walas, an online workshop that goes deep into mixing in Logic Pro X, sharing popular workflows and professional insights along the way.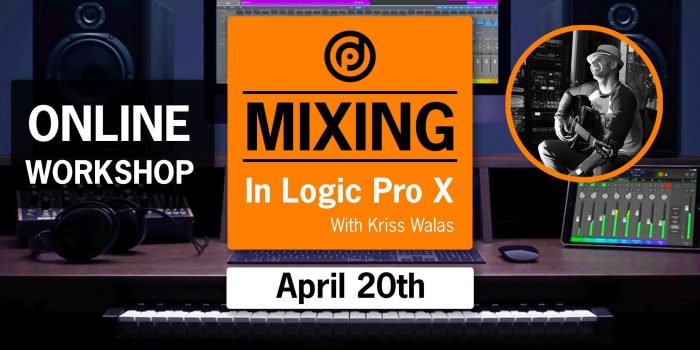 In the workshop that will be streamed live from The Continuum Music Studio, Kriss will share the techniques he has developed over the last 15 years, with a focus on emotional impact and frequency cooperation.
Our goal is to help you gain confidence in the processes involved in mixing with Logic Pro X, from an informed perspective. During the first half of the workshop you will achieve a deeper understanding of professional mixing techniques to improve your overall sound in profound ways. Kriss will walk you through the entire mixing workflow and share comprehensive examples of how different processing and routing techniques impact the overall mix. You will also learn about session organization, signal routing, and creating the depth and width heard in professional mixes.

The second half of the course will be dedicated to concepts like serial compression, parallel processing, cascading aux sends, mixing by frequency/emotion, summing and mix bus processing. Mixing is an art. When mixing your own music, one of your main goals should be to develop solid workflows and techniques that help it come to life in powerful ways. By the end of this workshop you will have a better understanding of how this is done.
Tickets to the workshop are available now at an early bird price of $44.27 incl. fee.
More information: Pyramind