Pyramind, Institute For Advanced Digital Audio Training, has announced the launch of the Online Electronic Music Producer (EMP) program, an intensive nine class program that includes 42 hours of one-on-one online training and guidance from Pyramind's global network of mentors.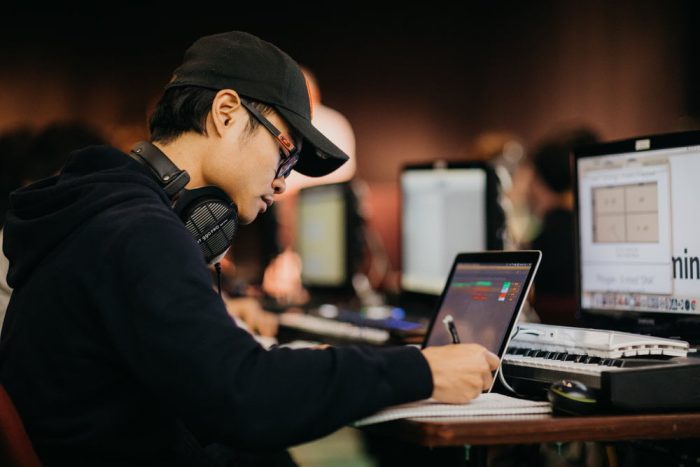 Unlike most online learning programs that offer video and text based learning, Pyramind has pioneered an Online Mentorship Network that brings together a carefully curated selection of trainers that offer specialized one-on-one training broken down by musical genre, digital audio workstation and related hardware, sound design, music theory, music business and production & arranging techniques.
The mentors are made up of Certified Trainers in Ableton Live, Logic Pro, and Protools, and include artists, producers, Grammy nominees, coders, music business professionals, YouTubers; all of them on the front lines of music and audio creation, and all of them passionate about teaching. Pyramind's mentors can be booked for individual hourly sessions or come bundled with the price of the EMP online program. This is a unique opportunity for aspiring producers and artists to learn from, and build relationships with, professionals working in the industry today.
Over the past 15 years, Pyramind has trained thousands of aspiring producers, touring DJs, sound designers, game audio and film sound professionals. Drawing from its history as a leader and innovator in music production training, the staff at Pyramind have carefully designed this program for those not able to come and study in San Francisco for the full one year ground campus program.
The EMP online program provides an accelerated learning experience designed to help aspiring artists & producers who want to learn at their own pace and with the one-on-one guidance of mentors who will help them with direct feedback on their projects. The nine classes cover: Ableton Live Overview and In Depth, Music Theory and Producing & Arranging, Audio Fundamentals & Engineering Essentials, Sound Design with Native Instruments, Advanced Creative Production Techniques and Mixing & Mastering.
Based on individual course pricing and the cost of one-on-one mentorships this program is valued at $7,765 USD but is being offered at the introductory price of $3,995 USD.
More information: Pyramind