Subscription-based sound design service Pyro Audio has released Surrounded, the first-ever sound pack to include 100-percent 3D spatial audio content.
The limited-edition sound pack features spatial audio percussion samples specifically designed with layered beat-making in mind.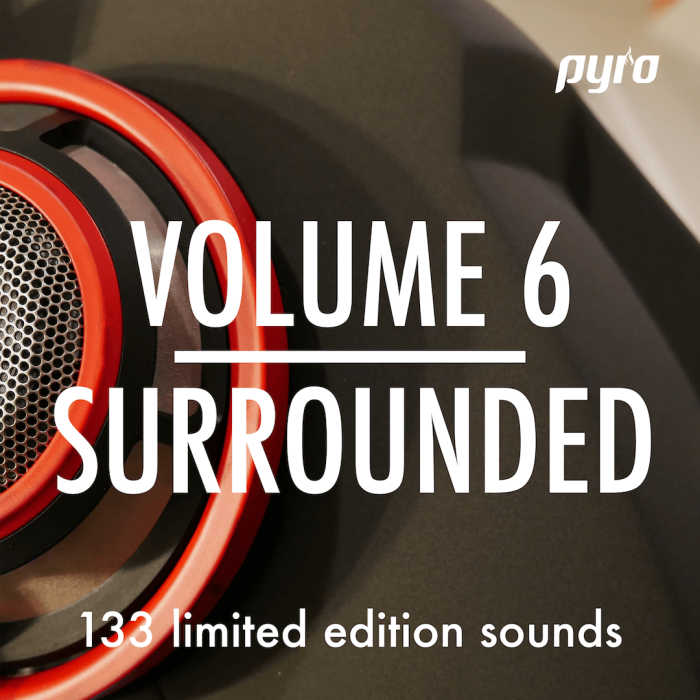 Recorded using a Neumann KU 100, a specialized binaural recording microphone, which replicates head-related transfer functions, the samples included in Volume 6: Surrounded liberate producers from the limitations of left-right panning and let them layer sounds above, below, behind and around the listener – all without the need for any special software or plugins – placing the listener in the center of an uncanny three-dimensional sound field.
"With so much music being consumed on headphones, we decided it was time we gave creators a set of drums to put the listeners right in the middle of their productions," said Eric Palonen, Founder of Pyro Audio. "Imagine tambourines surrounding your head, or a kick drum truly down on the floor. Volume 6 lets listeners locate these sounds in a three-dimensional sound field, as they happen in the studio. Sounds on the left or right lock the listener in, and sounds that occur behind or above are communicated to headphones with surprising realism."

"We've taken this concept and applied it to a mix of percussion instruments for juxtaposing and layering drum sounds," Palonen continued. "Anyone with any set of headphones can enjoy the 3D placement of these instruments. For those listening on loudspeakers, the effect translates to perfectly in-phase stereo placement."
Surrounded is available to Pyro Audio subscribers until end of January 2019, never to be sold or distributed again.
Subscriptions are $14.99 USD per year or $1.79 USD per month. Once downloaded Pyro Audio sound packs can be used forever, royalty-free.
More information: Pyro Audio