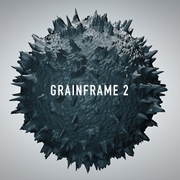 Rackflip has announced the release of the Grainframe series of Reason ReFills by New Atlantis Audio.
Designed using special granular processing applied to found sounds, field recordings and acoustic instruments, Grainframe is a diverse collection of one-of-a-kind ambient soundscape ensembles for your music and scoring projects.
Grainframe and Grainframe 2 are available to purchase for $14.99 USD and $9.99 USD respectively.
Rackflip is also introducing new ReFill Bundles for massive savings.
Visit New Atlantis Audio for more information.