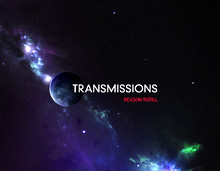 Rackflip has announced Transmissions, a Reason ReFill by New Atlantis Audio.
Transmissions is a collection of Combinator instruments and soundscape generators inspired by deep space NASA communications, anomalous SETI signals and dark digital mishaps.

Powered by over 350MB of seamlessly looping 24/96 audio, Transmissions allows you to easily mix, match and tweak your way to evolving cinematic soundscapes, atmospheres and expressive playable instruments.
The Transmissions ReFill is available to purchase for $19 USD.
Visit Transmissions for more information.