Radium Audio has announced the release of Radium V6, an update to the tracker-like DAW for Linux, macOS, and Windows.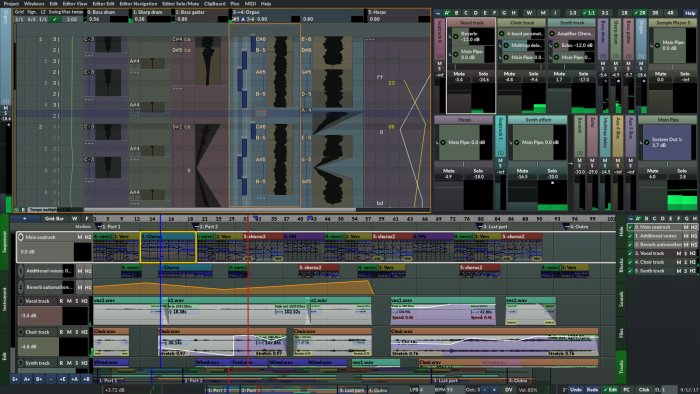 Version 6 includes hard drive recording and playback, improved CPU usage, improved manual, revamped user interface, and much more.
Radium has features such as MIDI sequencing, smooth scrolling, zooming, automation, piano roll, modular mixer, modulators, MIDI learn, hard drive recording/playback, embedded Pure Data/Pd (similar to Max for Live), and an embedded Faust development environment.
Changes since Radium v5.9.71
GUI: Improved user interface.
GUI: Redesigned or improved all popup menus.
GUI: Right-click any button, check box, or menu entry to configure keybinding.
Editor: Operate several notes at once in the pianoroll.
Editor: VU-meters in the track headers.
Editor: Better graphical performance.
Audio: Improved CPU usage.
Mixer: Audio meters and event indicators painted on top of the connection lines.
Sequencer: Lots of bug fixes and minor improvements.
Sequencer: Tracks tab to quickly configure track visibility.
Sequencer: Horizontal and vertical indicator lines to help editing.
Documentation: Major improvements to the manual.
570 other bug fixes and improvements. (829 git commits).
Radium is available to download and upgrade starting from 2 EUR/month or 20 EUR/year, including support.
More information: Radium Audio