Radium Audio has released version 4.0.0 of Radium, a music software for Windows, Mac and Linux.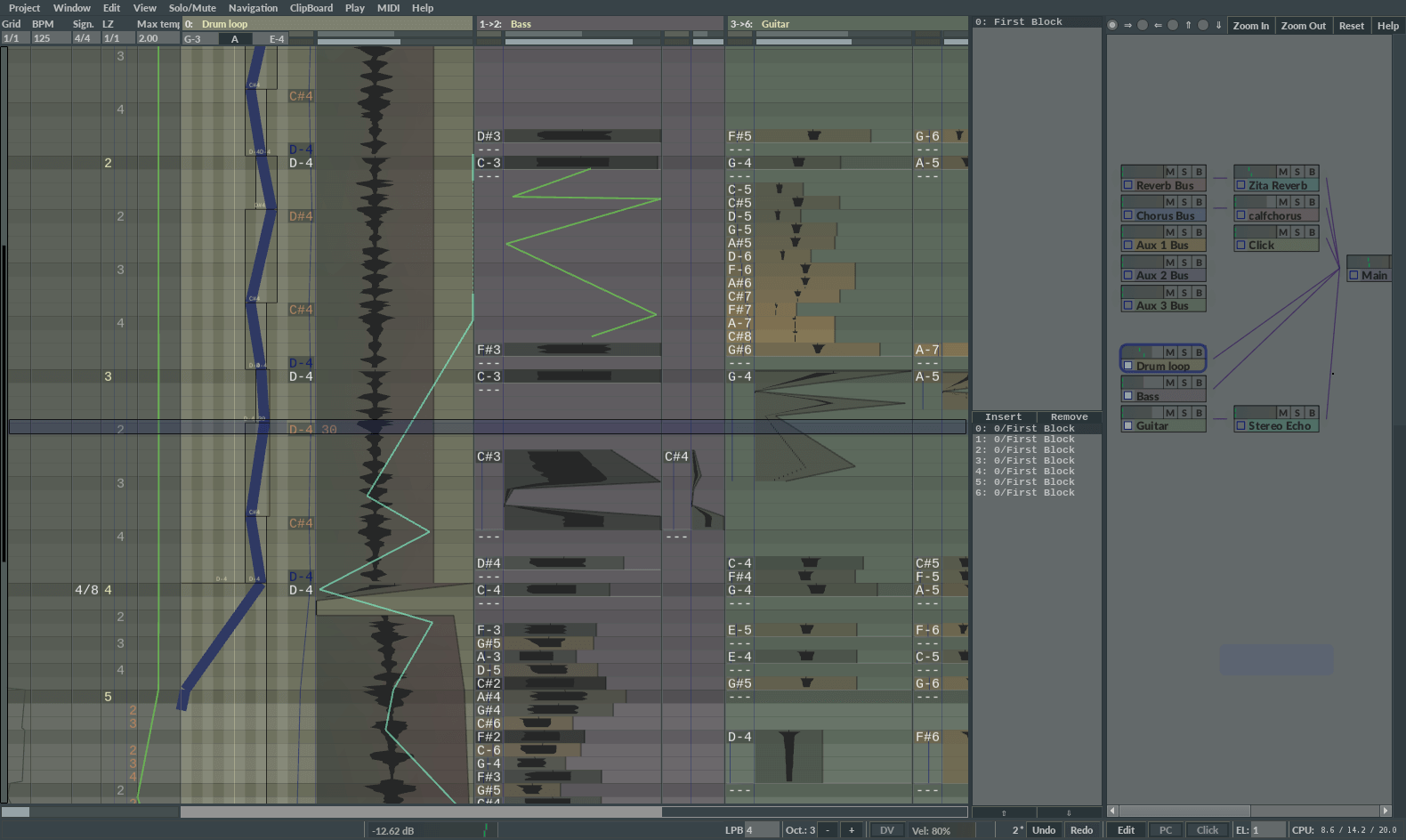 Radium is a music editor with a user interface, inspired by trackers, but uses graphics to show musical data.

Radium has features like smooth scrolling, zooming, automation, piano roll, MIDI sequencing, and embedded Pure Data (Pd).
Changes in Radium 4
First stable release for OS X.
MIDI Learn and automation recording.
"Chance" effect.
More buses and voices.
Faster graphics.
Ping-pong loop and reverse.
Faust development instrument. Changing the code changes the sound in realtime.
Progress window when loading songs.
Option to save song with embedded samples.
Include automation from other instruments.
Plugin delay compensation.
Solo mode for mixer objects.
System equalizer includes high pass filter.
More than one simultaneous MIDI input port.
Many bug fixes and smaller improvements.
The full version of Radium 4 is available at a minimum of 2 EUR per month.
More information: Radium Audio