Rane has introduced the MP2015 rotary DJ mixer, a no-compromise music-mixing performance instrument.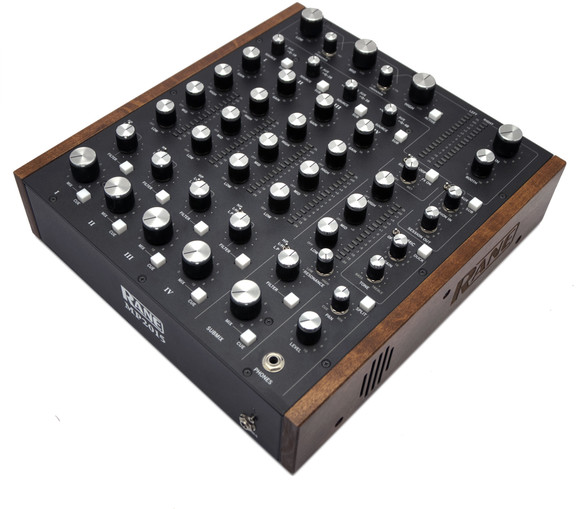 Control, sound, reliability and durability distinguish Rane's new techno house club mixer for high-end audio systems.

Born from a legacy of rotary club mixers beginning in 1971 with Rudy Bozak's CMA-10-2DL, on to 1982 and UREI's 1620, then in 1999 Rane's MP2016/XP2016 combo, and now in 2015, the MP2015 represents the next revival and evolution.

With over 40 years of rotary mixer experience to draw on, along with collaboration and input from the world's best techno house DJs, the MP2015 is the best mixer produced by Rane—ever. There are no compromises in the design. It has the best sound, the best features, the best feel, and the best reliability and durability.
Rane has also introduced the TTM57mkII for Serato DJ, a plug-and-play 2-deck turntablist mixer with two USB ports and software controls.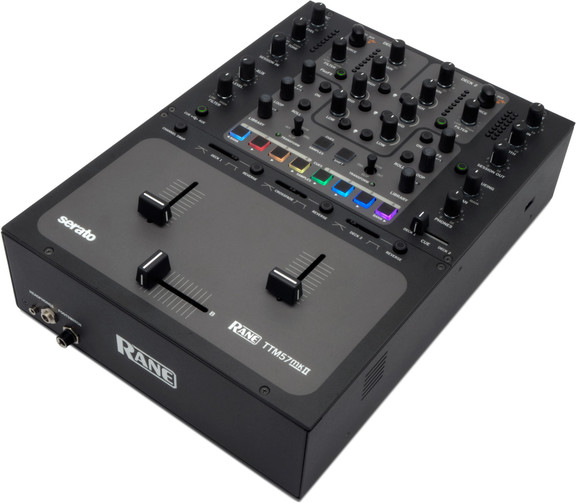 When introduced in 2006 the TTM57SL broke ground as the first ever DJ mixer with built-in USB sound card and tightly integrated Serato software controls. When discontinued in 2013, the TTM57SL had developed a cult-like following.

The TTM57mkII stays true to its original design by supporting familiar workflow while improving performance and software integration. Updated software controls include silicone RGB backlit pads for triggering 4 cue points per deck or the SP-6 sampler. Classic joystick controls toggle slip, instant doubles, internal mode, censor, and transform. Dedicated auto-loop & loop roll controls with back-lit buttons. Intuitive Serato DJ iZotope FX controls for easy & quick access.

The mixer features Rane's exclusive dual USB port architecture for intuitive DJ change over and supports creative dual computer applications. The TTM57mkII is a classic reborn.
More information: Rane Corporation