Rankin Audio has launched Ableton Projects – UK Bass & Garage, a new Ableton Projects series title in which producers can learn in depth production techniques right from the DAW itself.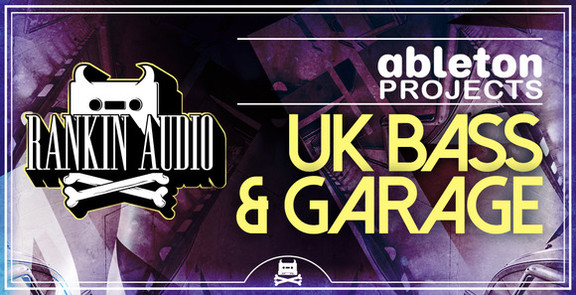 You can delve deep into the structure and layout of each track and how automation ties together transitions and keeps a level of movement within each track. How the bass is balanced with the drums, where different sound are placed within the mix and how the track is glued together sonically with master channel processing.

Learn new drum programming techniques, sound design processes and how fx shape the end sound. You will be able to edit, rework, remix, chop, screw and do anything you like to them. See how each channel is made up, the FX chains, drum racks, the EQ, the compression, the side chaining, gating, everything. This is far and beyond the quickest and most effective way to learn the techniques used by professional producers all over the world and apply the knowledge to you own tracks.
The pack is available for purchase for £19.95 GBP.
More information: Rankin Audio / Ableton Projects UK Bass & Garage