Rattly And Raw has launched with the release of, The First Incarnation, Cold War Listening Station, The Marxophone and Student Vibraphone, 4 new virtual instruments for Native Instruments Kontakt.
Dirty, cheap, cranky, crusty little gems to fill those cracks in your productions. These instruments are designed to be 'that little extra thing' that so many tracks end up needing.

In the real world, most of these instruments have maybe only a few playable notes or at best a limited range! Rattly And Raw have greatly expanded the playability and range of these original instruments by using state of the art time stretching software and meticulously hand tuning each mechanism.

The emphasis here is on imperfection and character. These instruments are not posh, and not slick, but they might inspire new directions or augment what you already have in surprising ways. The unique sound of these samples comes from the instruments themselves, not from additional processing! That being said… on most instruments we've included a LoFi button and a processing knob or two that will let you dirt 'em up a little more…

We're starting with four products: The First Incarnation, Cold War Listening Station, The Marxophone and Student Vibraphone.
The First Incarnation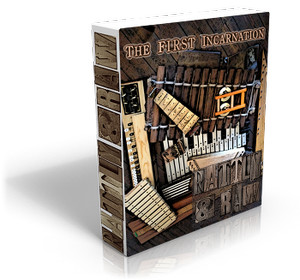 The First Incarnation is a collection of sixteen rattly, scratchy, dirty, plucked, scraped, pressed and smacked, unusual Rattly and Raw instruments!
The instruments have all come from quirky shops and chance meetings and have been used on many sessions by the Rattly and Raw team.*This pack contains unusual and rare instruments like the Rheem Key Bass, Taishokoto, Appalachian Dulcimer, Pitched Cowbells, Plucked Piano and Zither strings and MUCH MUCH MORE!
As a further introductory offer The First Incarnation also comes with our Rattly and Raw percussion instrument (88 keys of percussion and drum hits with velocity management and LoFi processing) FOR FREE!
The First Incarnation costs £20 GBP.
Cold War Listening Station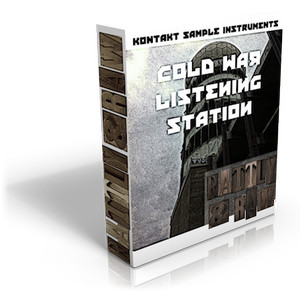 Cold War Listening Station contains massive percussion hits, calamitous found material impacts and bizarre instruments, all soaked in the huge paranoid reverberations from this monstrous facility. We took in sound making devices and used what was there as well, the results are definitely unusual!
These were all recorded on location at an abandoned listening station hidden in central europe. Our intrepid sampling team overcame wild dogs, lurking strangers, rats, guards and creeping terror to bring you these unique sounds! It was a massive challenge to get clean enough decay tails on these huge and spooky sounds as this abandoned station was open in parts to the elements (which brought its own challenges) and also every tiny noise was amplified massively by the architecture!! As a result, this uniquely disjarring and sonically intriguing pack is the result of luck, stealth and opportunism and signal to noise management!
The First Incarnation costs £10 GBP.
Marxophone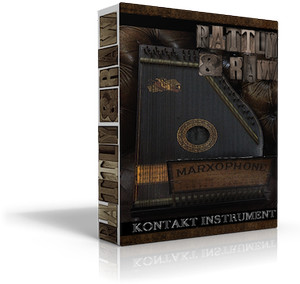 The Marxophone contains one lovingly sampled original marxophone with multiple layers and velocity sensitive trill action (as well as multiple instruments with different performance options!) It's a very distinctive sound and one you'll probably recognise!
This also has a custom velocity management script to really aid playability and control of the trill function and a LoFi script with drive control to take this unique instrument to some new places! We've also included ELEVEN variations on the standard Marxophone instrument.
The First Incarnation costs £10 GBP.
Student Vibraphone
This short-scale student vibraphone has a unique attacky, clanky goodness that we had to share! Great for getting that vibes sound across with no trace of 'posh' or 'refined' at all!
There are a few instrument options here so you can get a good range of sounds from this limited, but very usable instrument!
The First Incarnation costs £10 GBP.
A bundle of all 4 Kontakt libraries is available to purchase for the introductory price of £30 GBP.
Rattly And Raw has also released The Toms, a free multi-sampled kit of toms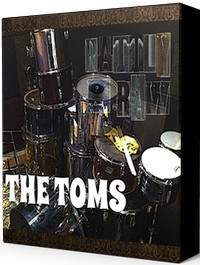 ELEVEN in total – all recorded and treated the Rattly and Raw way!

These are far away from slick modern tom sounds. Think cranky, honky and imperfect!

This pack has a custom velocity management script to aid use with different e-drums or other controllers and a LoFi control section too so you can smash em into tiny pieces!!
The Toms pack is a free download from the Rattly And Raw store page (scroll to bottom of page).
More information: Rattly And Raw