Raw Loops has released London Dub Tech, a sample pack featuring over 340 loops and samples.
550+ MBs of the Underground Sound of London. Packed with super deep bass loops, shuffling' & chugging' top loops, small percussion samples, backing textures, illusive melodics, hazy rhythms, fx, & more. This intensily groove focused sound represents a modern day deep & dub underground tech house sound where sound exploration in the music holds it mystique.

London Dub Tech dominates the East London Club world territoy and these samples you have all the tools necessary to sculpt your next jam.
The London Dub Tech pack is available for $28.99 USD.
Also released is Soundtoys FX Rack Presets, a collection of 50 presets for the Soundtoys 5 Effect Rack Plugin, which contains and allows for all of the sound toys plugins to be linked together and routed in different ways.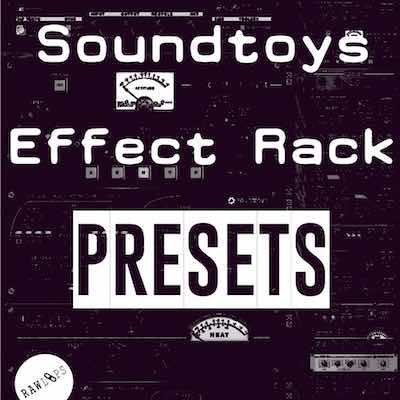 This preset pack contains 25 Delay focused presets, 20 Distortion presets, & 5 Vocal FX presets. Known to have what is arguably the best delay plugin on the market in Echoboy, The Soundtoys collection also contains the best virtual distortion units available in the third party plug-in world with Decapitator, with Devil-loc and Radiator being top quality distortion plugs as well.

This preset pack will take your sounds and push them forward, add movement, and depth and more taking mixing and music making to new heights. The Distortion presets are set as such to create a more subtle analog vibe, and the delay presets are designed to create groove space and trippy fx, the trick o take these presets even further is automating certain parameter throughout your record to enhance modern electronic music song writing.
The presets pack costs $14.99 USD.
More information: Raw Loops