Reaktion has released Vokaloid, a format filter ensemble for Native Instruments Reaktor.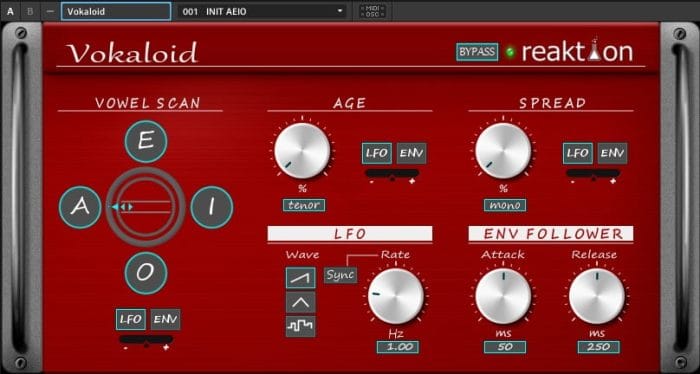 Vokaloid is basically a Formant Filter – a special kind of filter with fixed frequencies in the spectrum (formants) that simulate the sound of vowels of the human vocal tract.

In each circular box you can select a different vowel sound and smoothly scan through them with the "Scan" parameter.
You can vary the timbre with the "Age" parameter and control the stereo widening with the "Spread" parameter.
You can use an LFO or an Envelope Follower as a modulation source for all these parameters.
Vokaloid is available for purchase for 9 EUR.
More information: Reaktion