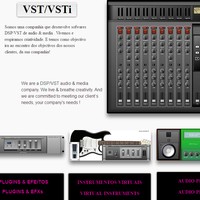 RealDigital has announced a relaunch of its website with a new series of equalizer, reverb, compressor, delay, fx, guitar, and player plugins.
RealDigital develops VST plugins & virtual instruments. They work on PC Workstations (Cubase, Nuendo, Reaper) or audio editors (Audacitiy, WaveLab, Soundforge).

These plugins are virtual efx, modules that can improve your recordings and help you on sound design. VSTs can also be used for radio production, live performances and DJ'ing. They have great quality. We have great design. Our prices are going to surprise you!
Plug-ins are available to purchase for Windows (VST), priced at 5 EUR each. A number of free plug-ins is available to registered users (registration free).
More information: RealDigital