Realitone has announced the launch of its 2017 Black Friday Sale, an opportunity to save big on instrument libraries for Native Instruments Kontakt.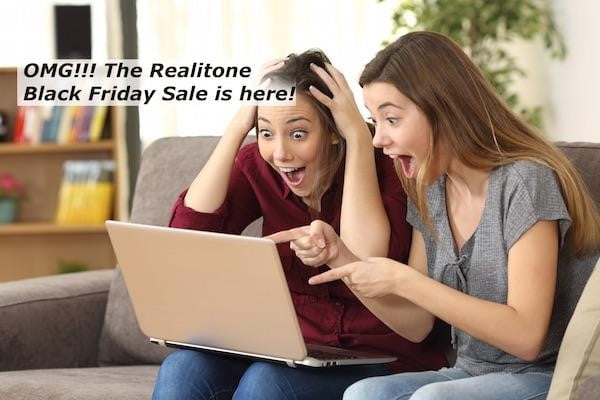 The day you've been waiting for is finally here!

Okay, so I guess I'm a couple days early. Well, we're hosting Thanksgiving at our house this year, so if I don't send this now, I might not get it out at all. Hopefully you won't mind, though, because here are the amazing deals we're offering.
Realitone Black Friday Sale
RealiDrums or the Realivox Ladies are half price. The full Ladies set is just $199 USD and even the Ladies Lite are half price at $99 USD.
Fingerpick is $40 USD off, priced at just $79 USD.
Realivox Blue (with wordbuilder) is on sale too, for only $99 USD. Lowest price ever.
Screaming Trumpet intro price at $50 USD off.
RealiBanjo, Acoustic Lite and RealiWhistle are all on sale, too!
The offer expires soon, so check it out.
More information: Realitone