Realivox has announced a sale on its Realivox Ladies and RealiDrums virtual instrument libraries for Kontakt, offering 50% off through this weekend only.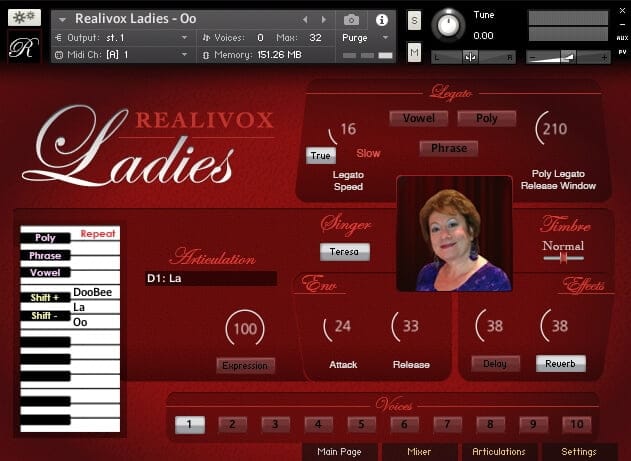 That's right, the Realivox Ladies is just $199 and even the Ladies Lite are half price at only $99! Want to know why the Realivox Ladies are our flagship product? Check out this walkthrough video.

Our other big ticket item, RealiDrums, is a massive collection of drums that's designed so you can get great sounds . . . and get them fast. Our innovative Groove Generator is, as Sound Bytes Magazine put it, "insanely addictive" and gives you the most flexible way of creating authentic human-feel beats in a wealth of styles. Check out this video where we walk through the features and sounds.
Other Realitone products are also on sale:
Fingerpick $79.95 USD (regular $119 USD).
Realivox Blue $99.95 USD (regular $149 USD).
RealiWhisle $24.95 USD (regular $39 USD).
RealiBanjo $39.95 USD (regular $59 USD).
Screaming Trumpet $99.95 USD (regular $149 USD).
Hip Hop Creator $149.95 USD (regular $249 USD).
More information: Realitone