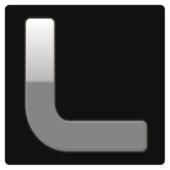 Reason Lahalla has released Metal and Motion, a package of sounds which consists mainly of original recordings and derivative textures created from recording a Zildjian Constantinople crash, a Zildjian Avedis ping ride and a Zildjian Z Custom 18″ crash cymbal through various means.
Most of the long drawn out textures were created by using different density/thickness drum sticks and "ghosting"
them lightly across the grooves until the wood catches the harmonics correctly. Other rumbling metal sounds were created through felt mallets being drawn across the cymbals at higher microphone gain stages.

Also included is a package of dual machete samples. These were recorded by using 2 separate machetes to tap, slide, slice and bend in order to get accurate 'sword fighting' type of sounds. You will also find other metals, such as aluminum braces and rods included in the package as well.
Metal and Motion features
110 Samples / 250 MB.
Recorded @ 24-bit / 48khz.
Originals recordings included.
Folder Layout Includes: Aluminum Taps, Brace Taps, Cymbal Scrapes, Machete Hits, Metal Fades, Metal Textures.
Metal and Motion is available in 2 licenses – one for composers ($10 USD) and one for developers ($20 USD). The difference between licenses is that the composer's license can be used in any musical composition with no royalties or other fees. You cannot create commercial sound libraries from these sources with the composer's license. The developer's license allows you to use these samples to create commercial sound libraries without requiring my permission to do so. Go ahead, make something useful and creative (and commercial) out of them.
Visit Reason Lahalla for more information.