Reason Studios has launched a Rack Friday sale on its Reason 11, the fast and flexible music production tool that is now also available as a plugin rack in your DAW.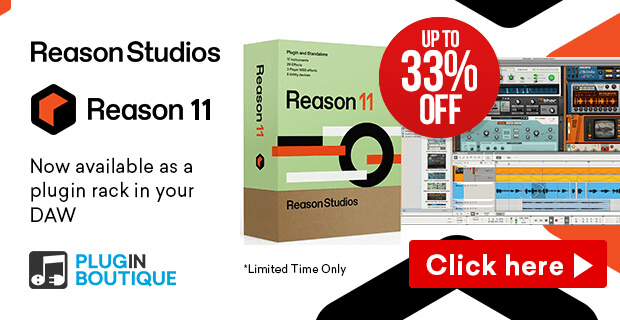 Save €80 on Reason 11 or save €100 on Reason 11 Suite and get instant access to special limited-time deals. The Reason Rack lets you use all the most popular instruments and effects as a plugin inside any DAW – including Logic, with the new AU support. Or use Reason as a standalone DAW.

Get Reason now and save during our Rack Friday promotion, the ultimate holiday for music-makers! Hurry, sale ends Dec 2.
Reason 11 is on sale at Plugin Boutique until December 3rd, 2019:
Reason 11: 269 EUR / $299 USD.
Reason 11 Suite: 449 EUR / $499 USD.
Reason 11 Upgrade from Intro/Ltd/Essentials/Adapted/Lite: 179 EUR / $199 USD.
More information: Reason Studios