Audio Plugin Deals has announced that it has launched a Memorial Day promotion, offering a $99.99 USD in Rewards for use in its shop with a purchase of the Kontakt Piano Bundle by Production Voices.
The bundle is currently offered at 75% off.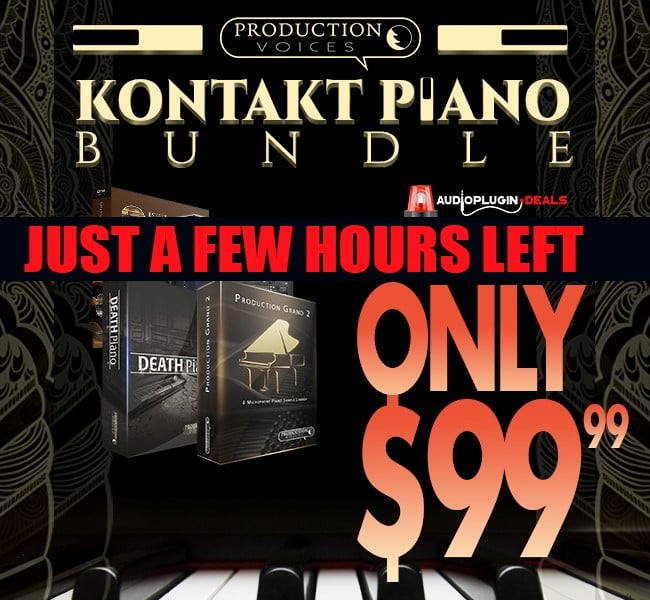 For just $99.99, Production Voices proudly offers Kontakt Piano Bundle featuring 4 epic libraries libraries at an amazing 75% off ($296 savings)!

This massive bundle contains some of the best piano samples and Kontakt piano libraries that Production Voices has to offer.

The bundle includes a 4 mic sample Yamaha C3, an 8 mic sampled Yamaha C7, Production Voices' highly sought after Death Piano containing upright and grand piano morphed offerings and a 3 mic sampled Kawai GS 60 praised for its natural tone and unique character.

In total, there are over 50,000 samples and over 90 GB of content before lossless compression.
The deal ends Wednesday at midnight EST.
In commemoration of Memorial Day, if you order The Kontakt Piano Bundle between now and Wednesday, $99.99 USD will be instantly added to your Rewards Wallet which you can use for any product in The Shop.
More information: Audio Plugin Deals