Leading online music creation app Amped Studio has just become a PWA (Progressive Web App), which means that you can now launch the Studio directly from your desktop and it works offline.
Amped Studio is a major web audio innovator with VST Remote, the WAM plugin format, pitch and beat detection and all the basic DAW functions in the cloud.
"Once you have loaded the online assets into the Studio you can go offline and continue working" states Bil Bryant of Amped Studio.

"If you lose internet connection you can still work with your arrangement and save, this alleviates a big fear with making music online", continues Bryant.
Amped Studio has also released three free guitar amp simulators in its WAM plugin format. Clean Machine, Metal Machine and Distortion Machine were developed by Michel Buffa and his team at SATT Sud Est, a French University.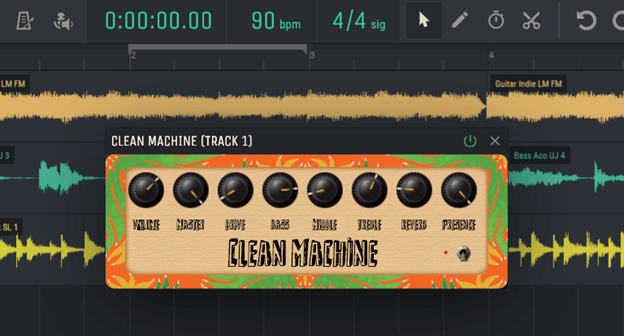 You can try Amped Studio for free and a premium edition comes with additional features and costs $4.99 USD/month or $49.99 USD/year.
More information: Amped Studio