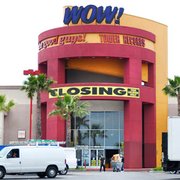 Rolling Stone has an article on The Record Industry's Decline.
It seems record companies mainly have themselves to blame…
From the article:
"They left billions and billions of dollars on the table by suing Napster — that was the moment that the labels killed themselves," says Jeff Kwatinetz, CEO of management company the Firm. "The record business had an unbelievable opportunity there. They were all using the same service. It was as if everybody was listening to the same radio station. Then Napster shut down, and all those 30 or 40 million people went to other [file-sharing services]."
In my early years I bought about 150 to 200 CDs annually. I think I pretty much stopped buying CDs around 1997. Prices were getting quite ridiculous and I started looking into downloading music. There was a lot of good free music around and plenty of the other kind of free stuff as well. I downloaded a lot of music that I couldn't purchase at the time, i.e. drum & bass 12-inch recordings. When drum & bass got more mainstream I had the opportunity to give something back to the record industry and buy my favorite vinyl records from local shops.
I never got back into buying CDs though. Rather, I've been selling most of them. There's plenty of great free music available online these days. As for commercial releases, I prefer to just buy it from the artists directly from their website.
For me the record industry (as far as commercial CD releases go) has been dead for a while already.