Reverb has announced that it has partnered with LA's Techno Empire to sell a cache of music gear from legendary producer, musician, and writer T Bone Burnett.
The collection includes a recording console previously housed in LA's Sunset Sound studio and used on classic albums like the Rolling Stones' Exile on Main Street, Janis Joplin's Pearl, Van Halen's Van Halen and Van Halen II, and countless others from Elton John, the Doobie Brothers, Jackson Browne, Alison Krauss and Robert Plant, Joe Cocker, and more.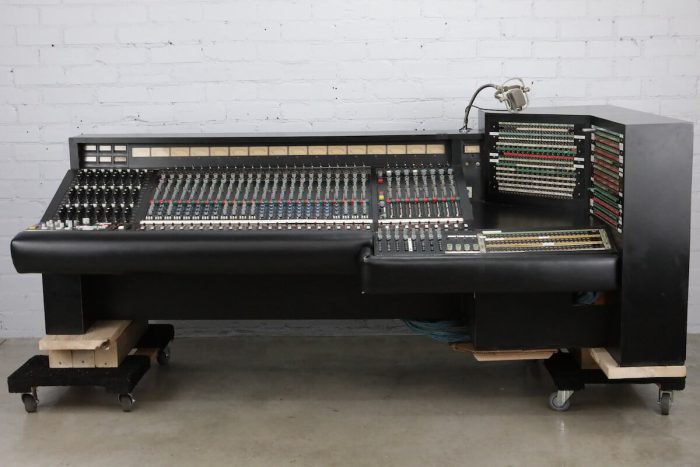 According to Burnett, when he purchased the API Custom Bushnell console in the early '00s, he remembered it from Sunset Sound Studio 1 and was surprised to see it for sale.
"Starting in the late 1960's, great sounding records started coming out of Studio 1, and the studio's reputation for a powerful, magical sound grew," Burnett said.

"[The console] was an important part of that sound. Sunset Sound Studio 1 became a favorite of several important producers…it became one of the two most sought after rooms in Hollywood, drawing Janis Joplin, The Rolling Stones, Elton John, Little Feat, Jackson Browne, and many others to work there."
Burnett went on to use the console to produce albums and songs for John Mellencamp, Taylor Swift, Willie Nelson, B.B. King, Brandi Carlile, Steve Earle and more. Under Burnett's artistry, the console was also used on soundtracks for movies like Crazy Heart, Cold Mountain, Walk the Line, Across the Universe, and The Hunger Games, and for TV shows like True Detective, and Nashville. According to Burnett, the console has been an important part of all the work he has done for the last nearly two decades.
"I don't ever tell stories about the work I've done with artists, but I can tell you this: This board has been cured by the music that has been run through it in the same way a great old Fender Tweed amplifier or a great old Gretsch Duo-Jet guitar grows in character through years of use. It has aged well, the same way a bottle of wine ages," said Burnett.

"I've had a great run with this board. I hope it goes to someone who will use it for what it was made for—to make incredible-sounding records."
The renowned console—along with vintage microphones and mic stands, amps, and more used in the studio by Burnett—will be available in Techno Empire's Reverb shop on October 7th, 2020.
More information: Reverb