ToneBoosters has announced the release of BitJuggler, an audio plugin that simulates vintage digital processing and recreates digital imperfections.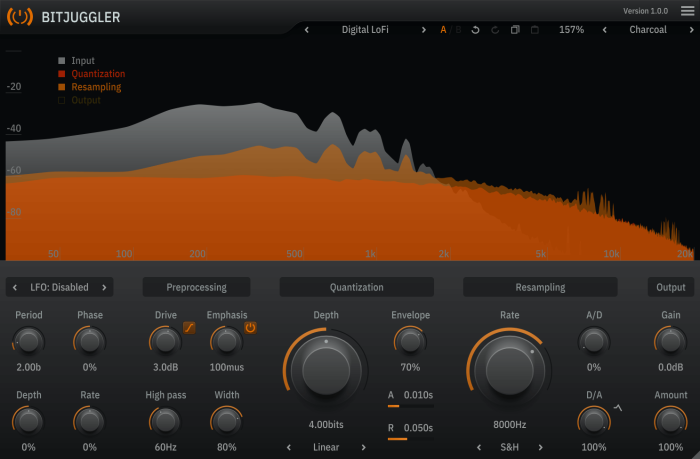 BitJuggler lets you create that '80s digital sound from early personal computers, add vintage sampler character to your audio tracks, or shape your audio beyond analog simulation.
BitJuggler covers all your basic bit crushing needs, with various quantization schemes such as linear, a-law and mu-law quantization and with an optional envelope follower. In addition, the audio resampler with a variety of resampling algorithms easily produces that creative digital aliasing sound.

BitJuggler also includes speech and transform codec simulators to accurately generate musical noise as you would get from transform codecs such as MP3 or AAC. A GSM speech codec adds spectrally shaped noise by employing linear predictive coding (LPC). Or you can keep it simple and experiment with dithering and perceptual noise shaping!
BitJuggler features
Wide range of bit crushing options.
Variety of resampling algorithms.
Pre and post emphasis to shape the sound.
Beat synced LFO.
Envelope followers.
Easy to use, scalable interface.
Undo/redo, and A/B comparison.
32-384 kHz sample rate.
16-channel support (VST3, AU, AAX).
BitJuggler is available for Windows and macOS for 29 EUR. The iOS version is $6.99 USD.
More information: ToneBoosters