Loopmasters has announced the release of the Reel-to-Reel Breaks Bundle, a massive selection of best-selling dusty drum packages recorded and produced by the very talented Joshua Arrowsmith.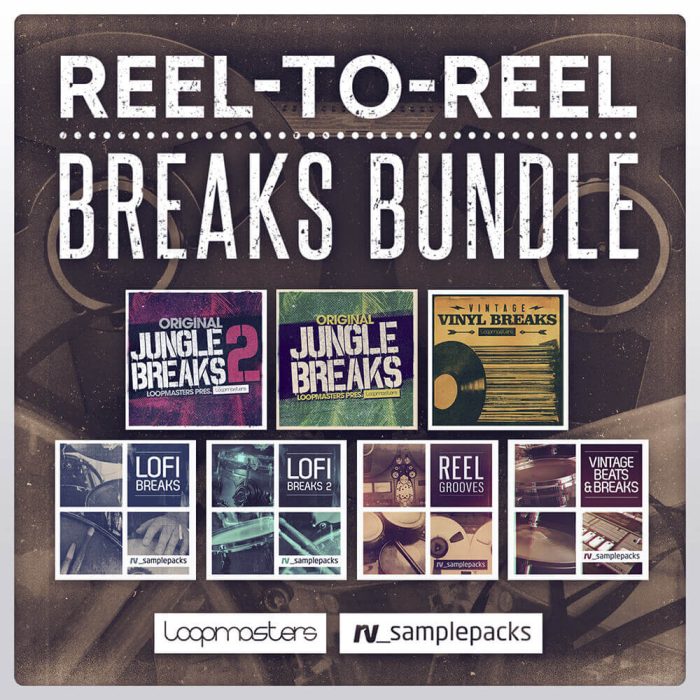 The bundle includes Lofi Breaks, Lofi Breaks 2, Original Jungle Breaks, Original Jungle Breaks 2, Reel Grooves, Vintage Beats & Breaks, and Vintage Vinyl Breaks.
The depth and character present in these sounds is the result of analogue tape-recording methods and a huge array of meticulously configured hardware processing, meaning these breaks are ready out of the box to bring phatness to your rhythm section. You'll find 7 packs within at more than 70% off – so grab this one while you can as it's a limited time offer!

Joshua Arrowsmith (aka DJ Buzzword) has spent many years digging through dusty crates to find the right sounds for his productions, as Hip Hop beatmakers traditionally do. The thing that always brought him most excitement was stumbling upon a big fat drum break. After years of sampling other people's recordings, he found the way to capture the sounds he loved so much himself: magnetic tape.

These sample packs utilize 5 different reel to reel recorders and many many vintage and modern microphones, to give a variety of characterful and beefy drum loops and hits – recording in the way the actual original breaks were recorded leads to a truly authentic sound.
The bundle is available for £49.95 GBP.
More information: Loopmasters