Reflekt Audio has announced the release of its new and realistic sounding tool OrganiX, an instrument plugin featuring 5 unique real world instruments: Dulcimer, Kalimba, Chimes, Triangle and Flute.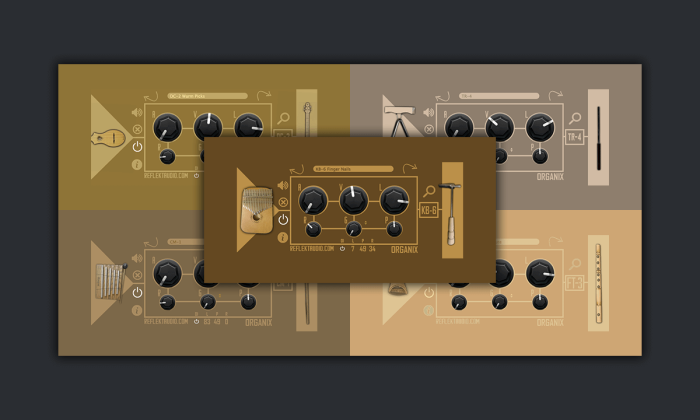 Each of the instruments was recorded with professional precision using condenser microphones as well as contact microphone that the user can layer over to get even more tonal value from some of these instruments.

OrganiX can be used for a variety of music, it can be used for motion pictures and more. It's realistic sound is very organic and allows the user to feel like they are playing the actual selected instrument. Not to mention some of the instruments come with multiple articulations, dual layers and round robin recording. The OrganiX vst plugin is a must have for any music maker.
OrganiX is on sale for the intro price of $15 USD (regular $30 USD). It is available in VST and AU plugin formats for Windows and Mac.
More information: Reflekt Audio