Auganizer is a software that allows renaming and organizing of your AudioUnit plug-ins.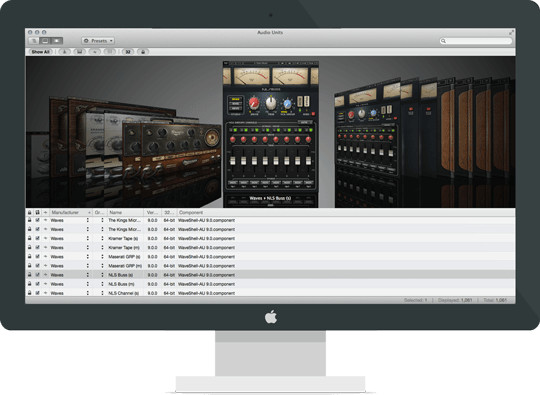 Since the day Apple moved to the Audiounit format users have been forced to view an illogical list of manufacturers and developers names when trying to access their plugins.

Not anymore.

Now you can organise and view your Audiounits the way you desire in Logic, Ableton and Garageband.
Auganizer features
Rename – You can now change the developer/manufacturer name and use a much more logical workflow orientated layout, including multi layers with sub folders.
Coverflow – With a click of a button coverflow will load up the plugins GUI's so you can be easily reminded exactly what each plugin is and where it should be categorized.
Familiar interface – You can rename and edit the plugins one by one, and you can batch edit the categories at once by click and highlighting multiple plugins.
Non Destructive – Auganizer doesn't modify or change your plugins in any way.
Multi App & OS Support – Auganizer supports OSX 10.6 upwards to and including 10.9 Mavericks. It works with Logic 7, 8, 9 and X, as well as Ableton and Garageband and supports both 32bit and 64bit plugins.
Backup – The app supports backing up of all your settings and changes, including import and export (useful for multi users), single button reverse, the ability to re-apply your updates to plugins you have removed then re-added or updated.
Auganizer for Mac is available to purchase for $34.99 USD.
More information: Auganizer