Blind Audio has released a new sample pack featuring a selection of raw sonics with a rare fusion of alternative musical styles including industrial, indie and experimental rock music.
For Repeater Alternative Rock, Blind Audio has once again teamed up with Stefan Binkele to bring you a collection of production ready loops and one shots that ooze with character and individuality.
This time pulling influence from bands such as Nine Inch Nails, Muse, Placebo, Nirvana and more; Binkele has put together an extraordinary array of sounds that will give you a fresh approach to your next projects.

Inside you'll find grungy guitars, rugged bass, distressed synths, hard driving drums and soaring vocal hooks; All ready and waiting to rock your latest productions.
Also available is Labyrinth Modelled Ambient, a collection of loops and one shot samples that explores the depths of physical modeling synthesis.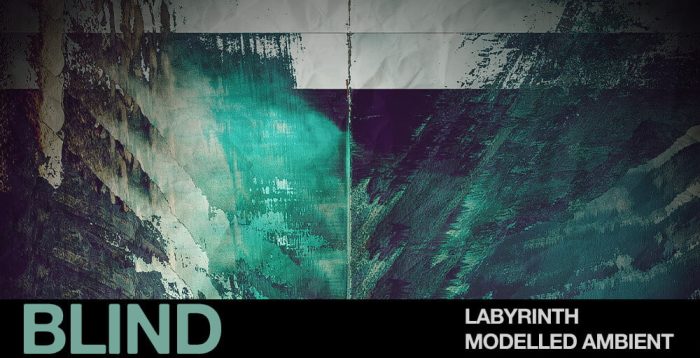 The pack focuses on a technique that employs resonators and short delays to create organic plucks and string sounds.
Most commonly heard in the world of Eurorack modular; these synthesis techniques can present some truly inspiring results, especially when paired with the lush texture of granular, pitch-shifted reverbs. In the right situation, these sounds could easily be mistaken for traditional stringed instruments such as guitars, koto, or similar; but their unique synthetic twist gives them an almost alien character that can't be found in the acoustic domain.

Labyrinth employs semi-random sequences, strums, pads, and plucks to create otherworldly soundscapes that fall in the realm between synthetic and organic. Labyrinth presents a unique collection of synths, basses, drums, drones, and FX that will provide your latest productions with a deep and unique toolset.
Repeater and Labyrinth are £14.95 GBP each at Loopmasters.
Additionally, a value bundle with 3 popular Blind Audio sample packs is available. The Voltaic Beats Bundle is a great way to bolster your production arsenal with some unique House sounds. Priced only £19.25 GBP, it includes Future Arcade 8-bit, Temporal LoFi House, and Repercussion Drum Shots.
More information: Blind Audio